"An incredible visual, cerebral, and emotional tour de force of comic book fabulousness!"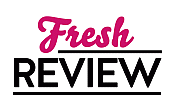 Reviewed by Miranda Owen
Posted October 4, 2018

BATMAN: WHITE KNIGHT written and drawn by Sean Murphy is nothing less than extraordinary. When I first heard about this book, I knew I had to read it because I'm a huge Joker and Harley Quinn fan. This is one of the best Joker stories out there. Before this book, GOING SANE by J.M. Dematteis was my favorite story in which an author wrote about a possible world in which the Joker "went sane". For me, Sean Murphy takes a very convincing look at a Joker who is no longer the Joker and how he got to that point, and how things go wrong. This is also one of the most superb and well-written Harley Quinn stories. This is a must-read for fans of Joker, Harley, and comic fans who enjoy a little psychological meshugas.
The artwork in BATMAN: WHITE KNIGHT mirrors the storytelling beautifully and captures a wonderful pathos when it comes to the characters. There lots of thrills, car chases, and blood spilling galore in BATMAN: WHITE KNIGHT, but it is also a brilliant character study of several major characters in the DC Universe. In addition to the Joker and Harley Quinn, Sean Murphy digs deeper into characters like Dick Grayson and Bruce Wayne. This is a character-driven story about the madness of a villain temporarily turning into the hero, and the forces for good and evil who have a problem with that. Jack Napier is a man with demons and facing an existential crisis. I love Sean Murphy's reinterpretation of Harley Quinn. There are two Harleys in BATMAN: WHITE KNIGHT and they both battle for control of Jack Napier's soul. My favorite version of Harley wins out and plays the role of undercover heroine, navigating through all the crazy. Joker's most constant and intense relationship has always been with Batman, and Sean Murphy draws intelligent contrasts and parallels that prove annoying to Batman as Joker and Jack Napier try to get him to face them. All characters in this story are fallible -- including Batman -- but they are multidimensional and fascinating to read about. Batman is his typical hardass self in this book, but he is put under a lot of pressure in BATMAN: WHITE KNIGHT and comes to see his flaws.
BATMAN: WHITE KNIGHT is an incredible visual, cerebral, and emotional tour de force of comic book fabulousness. If BATMAN: WHITE KNIGHT is indicative of the types of stories that will come out under DC's new Black Label line, comic book fans will be clamoring for more. I look forward to reading more stories by Sean Murphy.
SUMMARY
From visionary creator Sean Murphy (American Vampire) comes this new graphic novel featuring a radical take on the greatest rivalry in comics in Batman: White Knight! After years of epic battles, the Dark Knight finally finds a way to cure the twisted mind of his archenemy. The Joker...is now sane. The Clown Prince of Crime has now changed his ways, fighting for good in Gotham City, and it may just cause Batman to go over the edge of his own sanity.
Writer/artist Sean Murphy takes the helm of this Batman/Joker story like no one else could, delivering an alternative examination of the relationship between the greatest rivals in the DC Universe, exploring the darkest corners of justice and madness. This new graphic novel is the latest in great stand-alone stories from DC Comics.
Collects Batman: White Knight #1-8.
---
What do you think about this review?
Comments
No comments posted.

Registered users may leave comments.
Log in or register now!