"Wartime: when the clock ticks but no bell tolls..."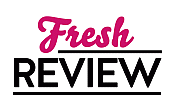 Reviewed by Clare O'Beara
Posted September 27, 2018

Inspirational Historical | Mystery Historical
Evelina Manning is a clockmaker's daughter in London during the Great War. She's also a would-be suffragette. This atmospheric book is third in the Shadows Over England series and begins in 1915, when we see that AN HOUR UNSPENT can create dangers.
Barclay Pearce is a reformed former criminal -- well, somewhat reformed. He still uses his burglary skills but now he's extracting secrets, not silverware. The reader isn't entirely sure who is the beneficiary of his meddling and peddling, but some of the secrets sound suspicious in time of war. For his latest assignment, Barclay, from the East End working district of Poplar, is to get close to the clockmaker who maintains the Great Clock at Westminster, known affectionately after its bell Big Ben. He begins by meeting the craftsman at his Hammersmith residence.
Evelina, also called Lina, is reeling from her fiancé's decision to join the army as an officer, and Basil tells her not to wait for his return. With legs weak from childhood polio and a militant desire to vote, she realises now she's not a great catch. Barclay and his ten younger siblings move across the road. Lina quickly becomes friends with the girls in the family, in particular, Olivia, who has an injured leg from a coach accident. But her days are also spent visiting factories now staffed by women, insisting they be given proper hours and lunch breaks. They are doing war work and their safety is important. Barclay would like to get to know the young lady, but she's seldom in one place. He knows most of the East End thugs, and now he thinks a stranger is stalking Lina.
The story trots from lie to set up, from truth to wishful thinking. I admire the research by Roseanna M. White that has gone into creating the setting. The clockmaker's workshop is just like a steampunk story with gears, gadgets and automata, great fun. And we meet watchmakers arguing amiably about whether any gentleman would choose to buy a wristlet watch with Rolex on the face. We see some of the divisions among London society. Even among suffragists, we find divisions; votes for all women, or just property owners? Then bombs start dropping from a Zeppelin, and danger is real.
Give yourself a treat and settle into this historical romance, with underlying suspense and social history. I can't tell you how much I enjoyed the read. AN HOUR UNSPENT is suitable for teens or adults, in fact, anyone who likes to read historical adventures.
SUMMARY
Once London's top thief, Barclay Pearce has turned his back on his life of crime and now uses his skills for a nation at war. But not until he rescues a clockmaker's daughter from a mugging does he begin to wonder what his future might hold.
Evelina Manning has constantly fought for independence, but she certainly never meant for it to inspire her fiancé to end the engagement and enlist in the army. When the intriguing man who saved her returns to the Manning residence to study clockwork repair with her father, she can't help being interested. But she soon learns that nothing with Barclay Pearce is as simple as it seems.
As 1915 England plunges ever deeper into war, the work of an ingenious clockmaker may give England an unbeatable military edge--and Germany realizes it as well. Evelina's father soon finds his whole family in danger--and it may just take a reformed thief to steal the time they need to escape.
---
What do you think about this review?
Comments
No comments posted.

Registered users may leave comments.
Log in or register now!