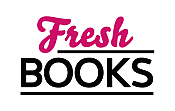 Lots of Love in February
"A powerful, breathtaking, and romantic story!"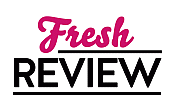 Reviewed by Miranda Owen
Posted September 27, 2018

NO KISSING UNDER THE BOARDWALK is the seventh book in Kate Angell's "Barefoot William" series. I love Kate Angell's "Barefoot William" books, but this story is a little different from all the previous books in this series. The things that stayed the same are the character-driven story, multifaceted characters you can care about, and adorable pets. What sets this story apart from the rest of this series is that this is a book about two characters who have a long history and are the architects of their own heartbreak. You will shed a tear or two while reading NO KISSING UNDER THE BOARDWALK, but the story is absolutely worth reading and the heartbreak the characters experience makes the happy ending more profound and cathartic.
Kate Angell goes back in time when Zane Cates and Tori Rollins first met as young adults and chronicles the period they dated, and their early marriage, to give an intimate portrait of a couple and deconstruct what went wrong. Getting into the Air Force Academy always featured prominently in Zane's plans for his future. What he didn't count on was falling in love first. Timing is at the crux of how things fell apart for Tori and Zane. Kate Angell tells this story from alternating perspectives to show how both characters are flawed and how much they both love each other, in spite of any mistakes they made over the years. I like that Kate Angell makes couples therapy part of the solution to the palpable angst and has this couple work through their pain in a constructive way and include touch and togetherness as part of the healing process. There are moments of humor in NO KISSING UNDER THE BOARDWALK, as well as romantic charm, but this is definitely a book for readers who enjoy some emotional heavy- lifting.
NO KISSING UNDER THE BOARDWALK is a powerful story and a breathtaking anatomy of a romance. Kate Angell pulls the reader into her story and has them experience the joy and grief right along with her main characters. The secondary romance involving friends of the hero and heroine is just as entertaining as the main love story. As always, I look forward to Kate Angell's next enchanting "Barefoot William" romance.
SUMMARY
Will a first love get a second chance? Zane Cates has fallen in love twice—once with flying, and once with Tori Rollins, the girl who stole his heart in high school. For a brief, shining moment, their future looked bright. Then the offer of a place at the Air Force Academy got between Zane and his beautiful young wife, and he found his marriage over as abruptly as a wave washing back to sea. After taking comfort in the wide open skies, he's ready to return to the sunlit beach town of Barefoot William—and the woman he never wanted to leave behind. Starting over with Tori is the plan—if only his stubborn ex will have him . . . A vagabond childhood left Tori shy and withdrawn, but after her family arrived in the pretty resort town, she made the first real friend she ever had—Zane. Opening up to him was a risk she didn't regret taking, but she never looked back once she decided to end their brief marriage. Seeing him again now is a startling shock—and an irresistible temptation. Can she let him back into her life—and finally find joy in their love?
---
What do you think about this review?
Comments
No comments posted.

Registered users may leave comments.
Log in or register now!