"An action-packed new romantic suspense series!"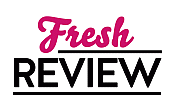 Reviewed by Sharon Salituro
Posted September 13, 2018

Inspirational Romance | Romance Suspense
Leigh Weston is back in her home town of Carrington, NC. Leigh is working at the hospital in a job that she loves. Years ago, Leigh as attacked by a former patient, but she is finally getting her life back in order and she feels safe in this new position. Until the investigation dive team finds a dead body in the lake behind her home, Leigh wonders if her past isn't as far away as she thought...
An old high school friend of Leigh's brother, Ryan Parker is with the County Sheriff's investigation dive team. Because of the dead body, Ryan and Leigh are thrown together after years of being out of touch. Leigh has no idea who the dead boy could belong to, and now that she is back at work, strange things are happening to her. On her way home from work one night the brakes go out on her car, causing her to crash. Once Ryan hears this, there is no way that he is going to stay away from her. This is only the first of many dangerous things that happen to Leigh. But what is the connection to the body in the lake and Leigh? Ryan and his team know there is a connection, but what?
BENEATH THE SURFACE by Lynn H. Blackburn is a thriller with a little romance mixed in. Every time I thought that I knew who was behind this I was wrong. Blackburn writes a story that you get hooked on from the first page to the last. I had a hard time putting it down.
Blackburn shows that no matter who you might hurt, when you really care about someone, you don't give up. There are several other characters in BENEATH THE SURFACE, all part of the dive team. I look forward to reading all about them in more books in the Dive Team Investigations series.
So a big thumbs up to Lynn H Blackburn on this book. You will really love it.
SUMMARY
Leigh Weston thought she'd left a troubled past behind when she moved back home to Carrington, North Carolina. But when dive team investigator Ryan Parker finds a body in the lake near her home, she fears the past hasn't stayed where it belongs.
After a harrowing experience with an obsessed patient, oncology nurse practitioner Leigh Weston needed a change. She thought she'd left her troubles behind when she moved home to Carrington, North Carolina, and took a job in the emergency department of the local hospital. But when someone tampers with her brakes, she fears the past has chased her into the present. She reaches out to her high school friend turned homicide investigator, Ryan Parker, for help.
Ryan finds satisfaction in his career, but his favorite way to use his skills is as a volunteer underwater investigator with the Carrington County Sheriff's Office dive team. When the body of a wealthy businessman is discovered in Lake Porter, the investigation uncovers a possible serial killer--one with a terrifying connection to Leigh Weston and deadly implications for them all.
Dive into the depths of fear with an exciting new voice in romantic suspense. Award-winning author Lynn H. Blackburn grabs readers by the throat and doesn't let go until the final heart-pounding page.
---
What do you think about this review?
Comments
No comments posted.

Registered users may leave comments.
Log in or register now!