"A mysterious duke and a heiress in hiding are about to learn the magic of a fairytale romance."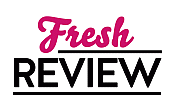 Reviewed by Rosie Bindra
Posted September 13, 2018

Though related to the Grimm brother from her mother's side of the family, Miss Magdalene Evelyn Barlow's life is anything but a fairytale. Heiress to a vast fortune, Magdalene has been living at Mrs. Ryall's Seminary for Young Girls since she was nine because of the numerous attempts on her life. After another attempt on her life, this time by the wife of her reverend cousin no less, Magdalene finds herself a bit adrift when the duke arrives and closes down the school.
Anthony Jacob Danbury, the Duke of Thornton, grew up as spoiled as a rotten apple until a tragedy sent him into self-exile. Always dressed in black, Anthony now considers himself a degenerate with a brass key around his neck, so when the delectable Ms. Barlow indicated she is interested in him, Anthony does his best to ignore his desires and turn the girl away. Fate has other plans for the duke though and he's not going to get away from Magdalene that easily.
With THIS DUKE OF MINE, Delilah Marvelle spins a wonderful tale by weaving in some of Grimm's fairytales. The mystery of what the brass key Anthony wears around his neck adds a bit of mystery that'll keep readers intrigued. The thing I love about Ms. Marvelle's books is that her characters are forever changing. You rarely ever get the typical cookie-cutter heroes and heroines that usually end up in historical romances. In the case of THIS DUKE OF MINE, Anthony is very forward thinking when it comes to women and it's not something I've seen often in other historicals. For fans of Ms. Marvelle, THIS DUKE OF MINE also connects to her Whipping Society Saga, which, as a fan of that series, I thoroughly enjoyed. For readers who are unfamiliar with her work, if you enjoy well researched historical romances that are different from the usual fare, you won't be disappointed with any of the author's books.
SUMMARY
Once Upon A Time...there was a Duke who wore a brass key around his throat. No one in the kingdom knew what it unlocked until SHE came along...
Miss Magdalene Evelyn Barlow may be related to the Grimm brothers, but her life, even as an heiress to a vast fortune, is anything but a fairy- tale. Only one man can bring that fairy-tale to life: The Duke of Thornton. His gruff and isolating ways hides an overly passionate, guilt- ridden man who refuses to let any woman near until trouble-toting Magdalene rolls up her sleeves and introduces him to the scrubbing magic of...love. ​ WARNING: This book contains strong language and sexual content that may cause respectable people to swoon.
---
What do you think about this review?
Comments
No comments posted.

Registered users may leave comments.
Log in or register now!