"Can she win in a Face Off with the past?"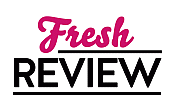 Reviewed by Kim Roller
Posted September 13, 2018

Dr. Evelyn Talbot is back in FACE OFF, the next chapter of the suspenseful Dr. Evelyn Talbot Chronicles, where she must battle a demon from her past. This edge of your seat story will have you wondering who's behind all the stress and fear is must cope with. With the help of her boyfriend state trooper, they will have to figure out the real identities of her stalkers. A threat turns in to something not quite as it seems, but when her family comes calling, she has to decide if she will go home and help them. Will her relationship survive? Will anyone else close to her lose their life? There are always twists and turns when Evelyn Talbot is involved...
Dr. Evelyn Talbot has been dealing with fear, threats, and her past for over 20 years, after a traumatic event that sets her on a path that would change her life and take her to a remote area of Alaska for her dream job as the head psychiatrist at a prison for psychopaths. This is where she met the love of her life, Lieutenant Brian Murphy, also known as Amarok. Her job as the head of Hanover House keeps her very busy trying to figure out psychopaths to help further victims. The small town of only 500 people is not enthused about the prison being in the area, but it will bring new jobs to the area.
When an early snowstorm arrives in Hilltop everything comes to a standstill. A missing woman is reported to Amarok, and he is able to make a quick investigation at the scene before the storm gets too bad. Evelyn can't help but feel things seems eerily familiar to her brutal attack over 20 years ago. Then, a piece of scalp and hair are discovered under the truck of a CO who works at the prison with Evelyn. She's always had a strange feeling about her co-worker but never suspected him of murder. She's also been stressed about work and mysterious and threatening notes that have been left on her car, but she's kept these things from Amarok.
On top of all of this, Evelyn's sister Brianne comes for a visit, but she brings difficult news—that she needs help with their aging parents. Brianne knows that Evelyn's assignment to Alaska is only supposed to last five years, and when she brings this up as well as an idea to return home for a year to Amarok, he's upset. But when evidence of Evelyn's attacker is discovered, and possibly related to this latest crime, Evelyn has to put her personal feelings aside to try to crack this case before anyone else--or she--is hurt.
I figured that when Evelyn confronts her past and the serial killer involved that would be the end of the Dr. Evelyn Talbot books and series, but it seems like its just the beginning. Brenda Novak has a flair for writing a suspenseful and thrilling book. I was filled with tension waiting for the conclusion of FACE OFF. I was so engrossed in the book that with only three chapters left I stayed up past my bedtime to finish the book to find out what happens. I'm looking forward to reading more in the a href="series.php? id=3584">Dr. Evelyn Talbot Chronicles to see if Evelyn and Amarok can survive this time and what will happen with their family and friends.
Learn more about Face Off
SUMMARY
From New York Times bestselling author Brenda Novak comes Face Off, the next installment of Dr. Evelyn Talbot and her murderous home for psychopaths. SHE VOWED NEVER TO BE A VICTIM AGAIN. BUT NOW A KILLER HAS HER IN HIS SIGHT. . .
Tortured and left for dead at sixteen, Evelyn Talbot turned her personal nightmare into her life's work—studying the disturbing psychopathy of some of the world's most vicious serial killers. Now a leading psychiatrist at Hanover House in a small Alaskan town, she tries to believe the past will never come back to haunt her—until a woman goes missing from a cabin nearby, and every clue points to the man who once brutalized her…
As her boyfriend, who is the area's only police, begins to investigate—and finds not one but two bodies—Evelyn can't forget that her would-be killer, Jasper Moore, was never caught. But there are no new faces in tiny Hilltop, no one who seems suspicious or potentially violent. In this twisted game of cat and mouse, Evelyn is certain of only one thing—Jasper must be hiding in plain sight. And if she can't find him before he comes for her, she won't be lucky enough to survive twice…
---
What do you think about this review?
Comments
No comments posted.

Registered users may leave comments.
Log in or register now!