"Who wants to sabotage the vampire peace talks?"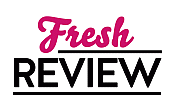 Reviewed by Debbie Wiley
Posted September 13, 2018

Elisa Sullivan and Connor Keene have fought since they were merely children. Elisa has been training in Paris for four years before returning home to Chicago for peace talks. The four Chicago vampire houses are hosting peace talks in an effort to stop the ongoing warring occurring overseas between Western European vampire houses. Unfortunately, the talks go awry when a diplomat is assassinated. Can Elisa and Connor put their childhood differences aside and work to stop a dangerous plot?
WILD HUNGER is the first book in the Heirs of Chicagoland  series, a spin-off series from the oh-so-fabulous Chicagoland Vampires series. I won't deny that I approached WILD HUNGER with some trepidation. I absolutely love Ethan Sullivan, Merit, Gabriel Keene, and all the other characters featured in the original series and I just wasn't sure how I would adjust to them taking a back burner on any new adventures. However, Chloe Neill doesn't disappoint as I love this next generation of the vampires and shifters!
Elisa Sullivan is our main heroine and she has all the spunkiness you would expect from the daughter of Ethan Sullivan and Merit. Elisa has a secret she keeps hidden from her parents, one that Connor has kept for her despite their love/hate relationship over the years. And oh... Connor Keene! He stole my heart in WILD HUNGER as he appears to be every bit the sexy bad boy biker and yet he has a soft spot for Elisa.
At its core, WILD HUNGER is more urban fantasy than paranormal romance and Chloe Neill shines in this genre. WILD HUNGER digs deep into supernatural politics worldwide as Chloe Neill tackles a whole new generation of vampires, shifters, and fairies. Chloe Neill is an instant read for me and WILD HUNGER is yet another prime example as to why. If you love your urban fantasy full of kick-butt action, then WILD HUNGER is a great place to start with Chloe Neill's phenomenal books.
SUMMARY
In the first thrilling installment of Chloe Neill's spinoff to the New York Times bestselling Chicagoland Vampires series, a new vampire will find out just how deep blood ties run.

As the only vampire child ever born, some believed Elisa Sullivan had all the luck. But the magic that helped bring her into the world left her with a dark secret. Shifter Connor Keene, the only son of North American Central Pack Apex Gabriel Keene, is the only one she trusts with it. But she's a vampire and the daughter of a Master and a Sentinel, and he's prince of the Pack and its future king.

When the assassination of a diplomat brings old feuds to the fore again, Elisa and Connor must choose between love and family, between honor and obligation, before Chicago disappears forever.
---
What do you think about this review?
Comments
No comments posted.

Registered users may leave comments.
Log in or register now!