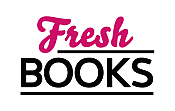 July's summer reads
"A vividly realistic story of love and loss during and after the Civil War..."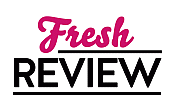 Reviewed by Patti Loveday
Posted September 13, 2018

DAUGHTER OF A DAUGHTER OF A QUEEN by Sarah Bird is a fascinating historical novel that takes place towards the end of the Civil War. Strong and determined, Cathy Williams is a former slave who works under General Sheridan as a cook's helper. Once the Civil War is over, she serves in the US Army disguised as a man.
Bird writes a compelling story that is well-written with a storyline that moves along at a steady pace. The characters are well developed with creative backstories and secrets that come to light at the right time to create a powerful read. The author writes so that you get a firsthand experience of Cathy's hopes, fears, vulnerabilities, strengths, and determination. DAUGHTER OF A DAUGHTER OF A QUEEN is an intriguing read that is sure to draw you in from the start and draw you into a time period that is historical and tragic. It's a story of loss, heartbreak, as well as lives lost.
A captivating read that is sure to immerse you into an intricately realistic world. Bird does a wonderful job of bringing you into the life of Cathy and her unusual circumstances. DAUGHTER OF A DAUGHTER OF A QUEEN is a suspenseful historical read with many twists and turns.
SUMMARY
The compelling, hidden story of Cathy Williams, a former slave and the only woman to ever serve with the legendary Buffalo Soldiers.

\"Here\'s the first thing you need to know about Miss Cathy Williams: I am the daughter of a daughter of queen and my mama never let me forget it.\"

Though born into bondage on a \"miserable tobacco farm\" in Little Dixie, Missouri, Cathy Williams was never allowed to considered herself a slave. According to her mother, she was a captive, bound by her noble warrior blood to escape the enemy. Her means of deliverance is Union general Phillip Henry \"Smash \'em Up\" Sheridan, the outcast of West Point who takes the rawboned, prideful young woman into service. At war\'s end, having tasted freedom, Cathy refuses to return to servitude and makes the monumental decision to disguise herself as a man and join the Army\'s legendary Buffalo Soldiers.

Alone now in the ultimate man\'s world, Cathy must fight not only for her survival and freedom, but she vows to never give up on finding her mother, her little sister, and the love of the only man strong and noble enough to win her heart. Inspired by the stunning, true story of Private Williams, this American heroine comes to vivid life in a sweeping and magnificent tale about one woman\'s fight for respect and independence.
---
What do you think about this review?
Comments
No comments posted.

Registered users may leave comments.
Log in or register now!