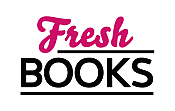 July's summer reads
"Did you hear the one about the rake, the astronomer, and doll funerals?"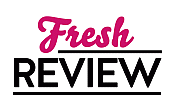 Reviewed by Monique Daoust
Posted September 5, 2018

Miss Alexandra Mountbatten was knocking on doors, looking for more wealthy customers who needed their clocks set. And that's how she came face to face for a second time in six months with the man of her dreams: Chase Reynaud, who is even more of a rake than she could ever have imagined. Along with being catapulted into becoming the heir to a dukedom, Chase also inherited two wards who make his life -- and that of countless governesses -- miserable. He mistakes Alexandra for the next governess, he hadn't expected anybody to call and shocks Alexandra to accept the post. And because of a little mishap as well, Alexandra doesn't have much choice for the time being. But who needs discipline the most: the guardian or the wards?
With the recent proliferation of books about governesses, I had my misgivings about reading yet another one, but given how I had enjoyed the first installment in this series, I decided to give it a try anyway. And THE GOVERNESS GAME, book two in the Girl Meets Duke series, nears the top of the governess romances, apart from two incidents that marred my full enjoyment a tad. The latter part dragged on a little too much, mostly because I didn't see the need for a bit of unpleasantness near the very end; I felt it nullified some previous wonderful gestures. I'm also wondering if I am the only one who resents insinuations of BDSM; this is a pet peeve of mine, and I will reiterate my sentiments regarding this topic every time it bothers me. On the other hand, I very much appreciated how Chase is sexually responsible, which was very nice for a change; he put his money where his mouth was, so to speak.
Chase's wards, ten-year-old Rosamunde and seven-year-old Daisy, are a riot. They are the obligatory mischief-makers, and Tessa Dare exploits every syllable to create some of the funniest moments I have read when children feature in a romance. Some hilarious moments with Chase and the girls also really make us appreciate that there is more to him than his rakishness. The dialogues are stupendous all around, even if a touch modern at times; it suited the tone of the book. There is no ick factor as to the imbalance of power in Chase and Alexandra's relationship: she was already infatuated with him before she started working for him, and he resists seducing her, even though he is so very tempted. I liked that he does really respect her, and my goodness, is he ever a true rake! Alexandra is a fabulous character, and her backstory is just splendid: she's an astronomer, she's a working woman who uses her intellect, she acts rationally, and she is part Filipina! If THE GOVERNESS GAME did not fulfill all my expectations, I had a jolly good time while reading up until the latter stages of the book, but the lovely epilogue salvaged some of the little missteps. THE GOVERNESS GAME is a quick and fun story, and I won't forget Rosamunde and Daisy's antics anytime soon!
SUMMARY
He's been a bad, bad rake—and it takes a governess to teach him a lesson
The accidental governess
After her livelihood slips through her fingers, Alexandra Mountbatten takes on an impossible post: transforming a pair of wild orphans into proper young ladies. However, the girls don't need discipline. They need a loving home. Try telling that to their guardian, Chase Reynaud: duke's heir in the streets and devil in the sheets. The ladies of London have tried—and failed—to make him settle down. Somehow, Alexandra must reach his heart . . . without risking her own.
The infamous rake
Like any self-respecting libertine, Chase lives by one rule: no attachments. When a stubborn little governess tries to reform him, he decides to give her an education—in pleasure. That should prove he can't be tamed. But Alexandra is more than he bargained for: clever, perceptive, passionate. She refuses to see him as a lost cause. Soon the walls around Chase's heart are crumbling . . . and he's in danger of falling, hard.
---
What do you think about this review?
Comments
No comments posted.

Registered users may leave comments.
Log in or register now!