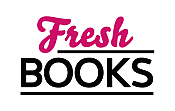 Finish off the year with great December reads
"I can't get enough of those Notte boys!"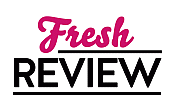 Reviewed by Monique Daoust
Posted September 2, 2018

Raffaele Notte had reluctantly accompanied his cousins Zanipolo and Santo to the Dominican Republic because Santo needed rest after a traumatic experience and needed someone to watch over him. Raffaele is hot, sick of the humidity, and bored until he notices some of the mortal tourists bear bite marks. Are there rogue immortals nearby? Jess Stewart is in Punta Cana for a wedding, and unhappily rooming with her cousin Allison. But when Allison drags Jess on a shark-feeding excursion, trouble follows.
Lynsay Sands' exceptional descriptive voice shines in VAMPIRES LIKE IT HOT, as I felt smothered in humidity and heat, but the author also paints a loving picture of the place. I thought it very clever of the author to show us a different perspective of the immortals through Jess' eyes, and the Notte cousins. Ms. Sands' storytelling is as smooth as silk, apart from a startling lack of transition between Chapters 7 and 8. It was so abrupt that, until the reason was given later on, I thought pages were missing, or that there had been a mix-up in the chapters. It felt as if the episode had been clumsily inserted to fulfill a required quota of sex scenes; it was extremely confusing. The romance between Raffaele and Jess progresses in a surprising "mortal" fashion, and it really showed what a considerate, caring, and truly honorable man Raffaele is; he is a perfect hero.
For the neophytes among you, the immortals -- those Notte boys -- are not exactly vampires, and the explanation for their condition is, I think, the best one ever given in any installment of the Argeneau series. VAMPIRES LIKE IT HOT also features several secondary characters, and they are positively fantastic! In order not to disclose any spoilers, I had to curb my enthusiasm a little -- a lot, in fact! -- and I hope we will soon read about Zani the party boy, Ildaria, and the absolutely fabulous Vasco; he is one amazing dude! Yet again, Lynsay Sands comes up with new blood to keep the Argeneaus seemingly immortal!
SUMMARY
New York Times bestselling author Lynsay Sands brings the heat in this new Argeneau novel, as one woman is rescued by an irresistible immortal …
"Vampires..."
When Raffaele Notte pulls a barely dressed, disoriented woman from the ocean, the last thing he expects is for her to utter that word. The immortal has come to the island resort to help his cousin, but now, it seems, there are rogue vampires dining on unsuspecting tourists. And he soon realizes that not only is Jess a target, she's also the life mate he's been waiting for…
Vampires are real. Jess would've never believed it until she saw them with her own eyes. She knows she has to get off the island, and her gallant rescuer has offered to help. There's something about Raffaele that's unlike any man she has ever met, and his touch sends pleasure through her that is beyond all imagining. But when Jess discovers who he really is, will she risk life as she knows it for a chance of forever by his side?
---
What do you think about this review?
Comments
No comments posted.

Registered users may leave comments.
Log in or register now!