"THE GOVERNESS GAME has characters who are flawed but fabulous and unforgettable!"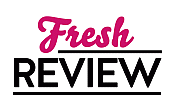 Reviewed by Miranda Owen
Posted September 2, 2018

THE GOVERNESS GAME is the second book in Tessa Dare's Girl Meets Duke series. Chase Reynaud is a rake -- specifically he's Alexandra Mountbatten's "Bookshop Rake." One chance meeting at a bookshop and Alex was struck speechless by Chase's natural magnetism. Whether serendipity or fate, Alex is engaged by her Bookshop Rake as governess to his two wards. Chase has trouble getting a permanent governess for his two hellions. What starts out as a relationship born out of desperation, turns out to be a stroke of good luck for Chase as the new governess knocks him for a loop. THE GOVERNESS GAME is full of Tessa Dare's usual witticisms and romantic speeches designed to make readers and heroines go wild.
At the start of THE GOVERNESS GAME I was unsure how much I would enjoy it because I was skeptical of the rake hero. I generally prefer Clark Kent/nice guy next door types rather than suave rakish heroes. One should not underestimate Tessa Dare. I ended up being totally amused and enchanted by Chase and fell for him just as Alex does. Alex is a professional woman, earning a living and indulging her passion for astronomy. Chase winds up inflaming passions of an entirely different variety when she takes on the role of governess. Chase tries to ignore his attraction to Alex. He tries to protect her from himself because of his misguided notion that he's somehow a kind of bad luck charm for anyone who cares for him. His loving ways have both Alex and the girls caring for Chase, in spite of his intention to distance himself. The vignettes with the children are alternately entertaining and endearing. I like how Alex is able to relate to the girls because she's an orphan as they are. Chase, Alex, and the girls make a quirky little family with strong affection for each other that is uplifting to read about.
THE GOVERNESS GAME is full of heart-thumping, swoon- worthy cliches, and superb character-driven storytelling. The children in this story account for a lot of the humor along with the emotional punch. THE GOVERNESS GAME has characters who are flawed, but fabulous and unforgettable. I look forward to reading the next book in this Girl Meets Duke series.
SUMMARY
He's been a bad, bad rake—and it takes a governess to teach him a lesson
The accidental governess
After her livelihood slips through her fingers, Alexandra Mountbatten takes on an impossible post: transforming a pair of wild orphans into proper young ladies. However, the girls don't need discipline. They need a loving home. Try telling that to their guardian, Chase Reynaud: duke's heir in the streets and devil in the sheets. The ladies of London have tried—and failed—to make him settle down. Somehow, Alexandra must reach his heart . . . without risking her own.
The infamous rake
Like any self-respecting libertine, Chase lives by one rule: no attachments. When a stubborn little governess tries to reform him, he decides to give her an education—in pleasure. That should prove he can't be tamed. But Alexandra is more than he bargained for: clever, perceptive, passionate. She refuses to see him as a lost cause. Soon the walls around Chase's heart are crumbling . . . and he's in danger of falling, hard.
---
What do you think about this review?
Comments
No comments posted.

Registered users may leave comments.
Log in or register now!