"Danger, intrigue, cowboys, and rodeos fill the pages!"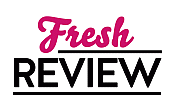 Reviewed by Annetta Sweetko
Posted August 23, 2018

In COWBOY, CROSS MY HEART, Naomi Pierce had finally come home after being away for a number of years. She'd been around rodeos and cowboys all her life and thought she had outgrown their appeal. The last thing she expected was to be rescued from an attack by one of those good ol' boys but that's just what happens. She only planned to photograph her pageant queen friend and visit her mama, not become involved with a real live hero.
Brice Harper and his brother were at the rodeo making a little extra money when Brice hears a scream and runs to find a woman being attacked. He realizes she's the same woman he notices up in the stands during the rodeo. The attack worries him but added to his problems is a misunderstanding that comes up between him and his brother, and this cowboy is unsure what to do next. The biggest worry is that Naomi can't feel the same as he does and leaves him with his heart hanging.
Those who might not remember Brice and his brother Caleb were the catalyst for their sister Abby Harper meeting and falling for her now husband, Clayton East, from Ms. Grant's Heart of Texas series (THE CHRISTMAS COWBOY). They are grown up now and ready to take on the world. The danger brought on by Naomi's friend Whitney's horrible secret and the misunderstanding between the two brothers are the drama that catapults COWBOY, CROSS MY HEART into readers' hearts.
I adored the friendship that was very strong between Naomi and Whitney, a kind of sisterhood that is rare considering that they have lived in separate states for a number of years. I have to admit that I had a little trouble with her friend's secret, especially with all the movement of women standing together that has been going on. You will have to read the book to know exactly what I mean. I also loved how the Harper brothers and the East family band together to solve the mysteries and stop the attacks, as both Brice and Naomi are endangered a second time and Whitney is almost killed.
The romance between Naomi and Brice is perfectly written and for that alone, I totally recommend this book. It's a bit slower, though the attraction is instantaneous, and that is due to the things that just kept getting in the way of them enjoying too many steamy moments. It was a perfectly written build up that, of course, does lead to a happily ever after. Something that author Donna Grant is very good at offering her readers.
COWBOY, CROSS MY HEART is an amazing look at a cowboy's life, a rancher's world and the not so glamorous life of pageants.
SUMMARY
New York Times bestselling author Donna Grant takes you deep inside the Texas rodeo scene in the second book in her Heart of Texas series, Cowboy, Cross My Heart, where danger and desire ride side by side. . .
Naomi Pierce isn't the type to let a cowboy sweep her off feet. It's not her first rodeo, after all. But when she returns to her Texas hometown, she can't help but be swept up again in the rough-and-tumble world of hard-riding, bronco-busting good-ol'-boys she loved as a girl. She might be here to photograph her Rodeo Queen best friend. But it's one fine-looking cowboy who really captures her eye…
Brice Harper is all man, all muscle, and all heart. From the moment he rides into the stadium, he can't help but notice the beautiful stranger with a camera watching him from the stands. It doesn't take a zoom lens to see the sparks of instant attraction. But things really heat up when he meets Naomi up-close—and he discovers that someone is stalking her friend. Brice wouldn't be any kind of cowboy if he didn't offer to help the ladies out. But can the rough rider keep this spirited shutterbug out of danger—without risking his heart?
---
What do you think about this review?
Comments
1 comment posted.
Re: Danger, intrigue, cowboys, and rodeos fill the pages!

Thanks for the review. This is going to be a good read!
(Kathleen Bylsma 5:50pm August 29)
Registered users may leave comments.
Log in or register now!