"Edge of your seat read."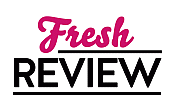 Reviewed by Annetta Sweetko
Posted August 23, 2018

Shadow Ops Agent Thais Sinclair is really in over her head in dealing with Dunn Bateson. He is an enigma: the wealthy, illegitimate son of a debutante and a smooth operator, who understands her better than she does herself. She's hasn't needed a man in her life in a long time, but he makes her feel that she doesn't want to live by the theme of run and DON'T LOOK BACK.
Dunn Bateson is amazed by the agent who trusts her life to her shadow people but just can't bring herself to trust him. He's not even sure why that is so important to him but it is. Thais Sinclair is a woman worth fighting for, even if he has to fight her to get his heart's desire. First, they have to stop a madman determined to destroy the Shadow Ops Team who wants to either kill or use Dunn's mother and then they must deal with a hitman who might not be all bad. If they survive that they just might have a future.
DON'T LOOK BACK is an action- packed, edge-of-your-seat read. There is so much happening that you just can't put it down, and if you do, you are thinking about what can possibly happen next. Thais is a tough woman, who had been wronged in the past and guards her heart religiously. Dunn is a mystery man with secrets, a man she must learn to trust or not only will her life be forfeit but the whole Shadow Ops group could be endangered.
DON'T LOOK BACK is the sixth of author Dawn Ryder's Unbroken Heroes series and follows very closely to the end of book number five, CLOSE TO THE EDGE. While the villain from that book is still in this story, it is the dance between Thais and Dunn that is so intriguing to watch. They are perfect for each other, and in the end, when his mother decides she has had enough of the bad guy and the shadow team is ordered to stand down and let her do what she must, Dunn wants to refuse and Thais gives him no choice. It was a brilliant move and showed just how much she trusted him not to leave her. I have to hand it to Ms. Ryder she knows how to make characters and situations that are spellbinding, a chemistry in not just the lovers but in the team dynamic and action that will have you ready to duck for safety.
SUMMARY
SHE IS THE ONLY WOMAN WORTH FIGHTING—OR DYING—FOR. . .
Shadow Ops Agent Thais Sinclair has sworn off falling in love for good. It's what's kept her calculated, steady, and on-task in a world dominated by men. She needs nothing and no one but her own wits and strength to guide her. But when she's slated to shadow the one man who could reveal their entire operation, all bets are off.
Dunn Bateson, illegitimate son of a Southern debutante, has always had to fight harder than the rest to get what he wants. Now, the last thing he needs is Thais following his every move. She is so strong, sly, seductive. . .No woman has ever captivated him so completely. Thais may only have room for her mission in her heart, but is Dunn up to the challenge of showing her that she's worth every risk he is willing to take?
---
What do you think about this review?
Comments
1 comment posted.
Excellent review and I used to work with a woman named
Thais. Very sharp!
(Kathleen Bylsma 5:49pm October 1)
Registered users may leave comments.
Log in or register now!