"SPLIT SECOND DECISION WILL CHANGE THEIR LIVES FOREVER"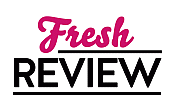 Reviewed by Patricia (Pat) Pascale
Posted August 10, 2018

Suspense Psychological | Thriller Domestic
Kat lives on Martha's Vineyard and has apprenticed to become a glass blower. Orla Mirphy, owner of Island Glass, has taught her and Kat is really good. She loves it and just sold one of her creations. She calls it The Selfie, a large glass sculpture that brought a price of $15,000. Hunter Briggs, wealthy son of Senator Briggs, helped her deliver it to the Island resident who fell in love with it. The last tourists have left the island on the last ferry and that is a cause for celebration, too! She and Hunter head to The Undertow to join their gang of friends, including Sean Murphy, Kat's boyfriend of over five years and Orla's son. Too much drinking and Kat finds herself involved in a conversation with the new bar tender, Kyle. She had never met him before and found him interesting.
Midnight approaches and Kyle alerts everyone it is time to close. Hunter, already drunk, grabs two bottles to take with him. Sean excuses himself as he has to get back to an unfinished project at the Boat Yard where he works. Hunter tells Sean he will see Kat home safely. When Hunter and Kat leave together, Kyle joins them. Hunter offers to take them out on his boat. Bad decision, but the three are drunk and it seems like fun. After Hunter gets them out at sea, he dozes off. Immediately Kyle grabs Kat and begins to become very rough with her. Frightened Kat worries Kyle is about to rape her. She puts up her arms to defend herself as Hunter appears, trying to help. They watch stunned as Kyle falls overboard and disappears into the dark, angry sea. They see no sight of him and head for shore, hoping he will swim to safety. Now they need sleep and to sober up.
After a sleepless night, Kat goes to get Hunter so they can report what happened to the police. Hunter refuses. He tells Kat he is barely out of rehab for alcohol abuse and will not do anything to hinder his father's race for re- election. He maintains it is an accident and Kyle will swim to safety. They both know that is untrue. When Hunter tells his father what happened, Senator Briggs offers Kat $1.3 million to keep quiet and never talk about the incident again. Kat refuses the money but goes along with the cover up. The mental strain affects Kat's relationship with Sean. He knows she is keeping a secret and accuses Kat of having an affair with Hunter.
When a mud slide takes Orla's Island Glass and the apartment Kat lives in, Kat is now homeless, without a boyfriend, the lies are mounting up, it is time to do what she feels is right. Is it the right decision?
I did not like Kat and I found Sean to be too rigid and unbending. A bit too much drinking from everyone for my tastes, many decisions that I would not have made but an interesting read in a locale that adds color to this plot. A split-second decision, followed by so many lies could have been handled more honestly with a trip to the authorities. EVERYTHING THAT FOLLOWS had too many dark secrets for me and characters that should have known better, but didn't. Not the best offering from Meg Little Reilly, but I'll try again.
SUMMARY
CAUGHT IN THE BACKWASH, THEY HAVE LOST CONTROL OF THEIR LIVES…
For fans of Megan Abbott and Chris Bohjalian comes a novel of moral complexity about friends who must choose between self-preservation and doing the right thing in the wake of a fatal boating accident. Set in the moody off-season of Martha's Vineyard, Everything That Follows is a plunge into the dark waters of secrets and flexible morals. The truth becomes whatever we say it is…
Around midnight, three friends take their partying from bar to boat on a misty fall evening. Just as the weather deteriorates, one of them suddenly and confusingly goes overboard. Is it an accident? The result of an unwanted advance? His body disappears quickly, silently, into the dark water. The circumstances are murky, but what is clear is that the other two need to notify the authorities. Minutes become hours become days as they hesitate, caught up in their guilt and hope that their friend has somehow made it safely to shore. As valuable time passes, they find themselves deep in a moral morass with huge implications as they struggle to move forward and live with their dark secret.
---
What do you think about this review?
Comments
No comments posted.

Registered users may leave comments.
Log in or register now!