"This book has suspense, paranormal perils, and a battlefield of dreams!"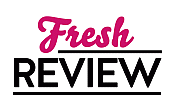 Reviewed by Miranda Owen
Posted August 9, 2018

Romance Paranormal | Romance Suspense
A MURDER AT ALCOTT MANOR is the second book in the Alcott Manor series by Alyssa Richards. Even though it is part of a series, A MURDER AT ALCOTT MANOR can work as a standalone story, especially since there is a slight difference in tone from the previous book in the series. The first book in this series was set partially in the present and partially in the long ago past appealing to fans of both contemporary and historical gothic fans. A MURDER AT ALCOTT MANOR is very definitely a thrill-a-minute tale of evil trying to keep a stranglehold on the living. This is a perfect book for readers who enjoy non- stop action and suspense with a dash of sexy.
Children in a story about ghosts with malicious intent always ratchets up the fear factor because of their vulnerability. That the ghost villain in this story is the father of the children, only makes the danger that much more intense. Layla has been through a lot, and her late husband seems determined to torment her even in death. The villain in A MURDER AT ALCOTT MANOR is a bit Freddy Krueger-like and is the stuff of nightmares. By contrast, the hero, Mason is the kind of warm and caring man Layla wishes she would have had in her life sooner. Layla is not normally a fighter, but her ghostly ex has forced her to find her inner strength and come out swinging. Mason is not his idea of a hero, but with Layla and her kids he finds something worth fighting for. I like a genuine and flawed hero, so Mason is perfect in his imperfection and a hunk with a heart of gold.
A MURDER AT ALCOTT MANOR will give you chills and root for the good guys as they fight on a battlefield of dreams. This story will appeal to readers who love suspense, the paranormal, and everyday people who become unexpected heroes. Hope to read more gothic tales of love and paranormal peril by Alyssa Richards in the future.
SUMMARY
Mason's dream of a life with Layla is finally coming true. But her darkest secret could turn his dream into a nightmare.
Layla's late husband left her homeless, broke, and with two young girls to care for. When she's offered a caretaker position at her old manor home, she chooses to overlook the hauntings… and the spot where her husband was killed.
Mason left behind the stress of finance for a simpler life in construction. He hopes the seasonal renovation job will let him reconnect with Layla. They were on the verge of a relationship 10 years earlier, until a brutal murder tore them apart…
When a series of strange happenings bring them together, Layla must tap into her otherworldly abilities to protect them. Mason may be skeptical of her powers, but will he believe Layla when she reveals the twisted truth about their past?
A Murder at Alcott Manor is the second standalone book in a series of gripping romantic suspense novels. If you like contemporary gothic settings, mystical dreams, and danger-defying romance, then you'll love Alyssa Richards' haunting tale.
---
What do you think about this review?
Comments
No comments posted.

Registered users may leave comments.
Log in or register now!