"Space ships need crew and crew need uniforms"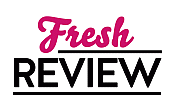 Reviewed by Clare O'Beara
Posted August 8, 2018

I had fun reading this quirky story. Science fiction fans should beware that FLY ME TO THE MOON is a fantasy with not much effort put into the science. Think of an episode of Star Trek Next Generation and you're halfway there.
All the action occurs aboard a spaceship which is the equivalent of a luxury liner, carrying wealthy tourists from one major planetary moon to another, though we don't meet anyone but crew. Sneaking aboard to work in the wardrobe department is Sylvia Stryker. Her skin is a fetching shade of lavender, since she's half Plunian, a fact that recurs through the story. Sylvia just wants a job to get her off-world, and she altered the company's computer records to take the place of an injured crew person; despite her claim to be a skilled hacker, we get no demonstration of hacking.
What we do find is more mentions of the word uniform than I've ever seen. This is author Diane Vallere playing to her strengths which have led her to create a few series of cozy crime stories around fashion and fabric. Sylvia folds and refolds uniforms, stacks them, changes in and out of them, notices different colors of them, and gets caught changing more often than seems practical. Maybe the sole security officer Neptune is stalking her? He certainly doesn't trust her. When Sylvia discovers a dead officer bundled into a uniform cupboard, she becomes a suspect -- with the closed environment of the ship, the murderer must be aboard.
I was working so hard to accept just one security person on a ship that's making a run known for dangers and pirates, that I kind of took the little pink gremlin in my stride. As I say, treat FLY ME TO THE MOON as a light read with a mystery and you will enjoy it, so maybe this will help some crime fans start reading science fiction and vice versa. Author Diane Vallere has kept colors and fabrics firmly in her mind just as in her more usual Buyer Beware and Mad For Mod mysteries.
SUMMARY
National bestselling author Diane Vallere gives a space academy dropout a chance to fit in--but it's what makes her different that changes everything...
When space academy dropout Sylvia Stryker hacks her way into the position of Uniform Inventory Manager aboard Moon Unit 5, she jumps at the chance to leave her small planet behind. Besides, who will find out she faked the results of her physical? But when the ship's second navigation officer is found dead in the uniform closet shortly after departing the space station, Sylvia's problems become bigger than falsified test results. And when her supervisor places her on probation for her own uniform infraction, she's at risk of being dropped off at the nearest substation. Juggling red shirts, white lies, and little green men, Sylvia has to expose a killer before Moon Unit 5 becomes space dust. --
***Originally published as MURDER ON MOON TREK 1.***
---
What do you think about this review?
Comments
No comments posted.

Registered users may leave comments.
Log in or register now!