"Hot action, heated passion, and gorgeous alpha heroes!"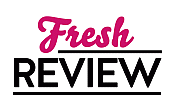 Reviewed by Helen Williams
Posted August 2, 2018

DEFENDING ALLYE is the first book in the new series Mountain Mercenaries which is a spin-off of the Ace Brothers Series. In that series, Ryder Sinclair, a former mercenary, uses his resources with his Mountain Mercenaries Team (Ball, Gray, Meat, Arrow, Black, and Ro) along with their handler Rex (who has a powerful reach) when the life of someone he loves is threatened. This is a unique team of former SEALs who left that life when various circumstances left them disheartened. In this series as well as her others, you can count on Susan Stoker to give you strong characters. The women in her stories go through some hellish situations but they always show tremendous strength and character. This novel is about human sex trafficking and the physical, emotional, and psychological effects. Today's news proves just how prevalent and pervasive this situation is in our society.
Allye Martin is a dancer who has been kidnapped by a fanatic who sees women as his possession to do with as he pleases. Gray Rogers latest op is to find and stop this team of sex traffickers. What he was not expecting was to find a woman chained to the wall of the sinking boat that he apprehended. He is even more surprised at how calm and together Allye appears. Once his mission is complete Gray reluctantly returns home to Colorado Springs.
When members of her dance team start disappearing Allye realizes that her previous experience is not over. She has no way to contact Gray but she remembers the phone number of the elusive Rex. This will reunite her with Gray and his team. With her temporary stay in Colorado Springs Gray and Allye become very close. But this return threat and Allye's willingness to do whatever it takes to bring down this sex trafficking ring will bring back bad memories for Gray from his final mission with the SEALs. Will Allye's determination be more than Gray is willing to risk? An explosive new series full of hot action, heated passion, and some interesting alpha heroes.
SUMMARY
Love is a life-and-death risk for the Mountain Mercenaries in New York Times bestselling author Susan Stoker's explosive series of alpha heroes, hot action, and hard passion…
Ever since his rescue op off the Pacific Coast, Mountain Mercenary Gray Rogers hasn't been able to forget his latest "job"—Allye Martin. Any other woman would have panicked during a rescue, but the wily dancer kept her cool—even after being kidnapped by an elusive human trafficker. And Gray couldn't be happier when a grateful Allye follows him home to Colorado Springs…
For Allye, finding sanctuary in the arms—and bed—of the former Navy SEAL is only temporary. People are disappearing off the streets of San Francisco, victims of the same underground trade that targeted her, and Allye could be the key to dismantling the entire operation. She's willing to do anything to bring them down. Gray isn't—for good reason. But you don't say no to a tough girl like Allye who refuses to play it safe.
Now Gray is risking more than ever before. The Mountain Mercenaries have his back. But is it enough to keep the woman he loves out of harm's way?
---
What do you think about this review?
Comments
No comments posted.

Registered users may leave comments.
Log in or register now!