"Not all secrets stay buried, some come back to haunt!"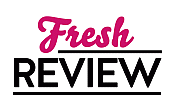 Reviewed by Teresa Cross
Posted August 2, 2018

Suspense Psychological | Thriller Psychological
Libby Hall and her husband Jamie badly need a vacation after a miscarriage that she suffered during a heroic deed at the school she taught at, leaving them unable to resist the chance of a house swap. A seaside estate did not seem like a fair swap to their little place but the Heywoods' needed something close to a hospital for their sick daughter. However, what kind of vacation is it when you feel you are being watched, in a house where it seems the owners have a weird hobby of taxidermy along with surveillance equipment? Libby suffers from paranoia and wonders if it has gotten the best of her... or is someone really out to get her?
After Jamie is strangely poisoned and they go back home, Libby's secret past comes back to haunt her and all of the unexplained occurrences from the vacation seem to be tied to events long forgotten. Someone knows what Libby has been hiding. Will Libby lose everything before it is too late? Will she ever find out who knows her secrets?
I need a sequel to this skillfully written novel by Claire Douglas! LAST SEEN ALIVE is a remarkable storyline that will keep any reader of psychological thrillers intrigued. Although I loved the storyline, I have to admit the end left me not quite satisfied. But don't let that stop you from reading Douglas' clever suspense that keeps you hooked. Douglas has talent giving the readers the thriller they seek with a twist at the end. LAST SEEN ALIVE has all of this and more. Finding it hard to put down, just make sure you have made the time to read, as the suspense will hook you and the ending will stay with you.
SUMMARY
One woman is trapped in the death-grip of the past—and every one of its dark secrets—in this riveting novel of psychological suspense from the award-winning author of The Sisters and Local Girl Missing.
She can run…
As much as Libby Hall needs a vacation, she's never considered taking one until she sees the note for a house swap. Suffering a miscarriage was a personal turning point. Saving a child from a burning school was a public one. Just as the emotional fallout of both incidents takes its toll, along comes her lifesavers—the Heywoods, a couple in need of a getaway of their own.
But she can't hide…
Libby and her husband Jamie can't believe their good fortune when they arrive at the Heywood's isolated seaside estate with its panoramic views—and just in exchange for their drab two-bedroom apartment. How generous of the Heywoods! Yet how odd. Libby almost feels guilty until the home yields disquieting surprises: a fortune in hidden surveillance equipment, a stranger in the garden who watches them, and the make-shift operating room in the basement…
Because someone knows her secret…
When Jamie falls dangerously ill, all Libby wants is to return to their comfortably imperfect lives. But it's already too late. Libby has just discovered the Heywoods' biggest secret. And when it appears that even Jamie is hiding something from her, Libby's paranoia gets the best of her. It should. For she has buried secrets of her own. As the past comes crawling out of the darkness, Libby fears she's walked into an elaborate trap. But who has set it? What do they want of her? And what is she willing to risk to make it out alive…?
---
What do you think about this review?
Comments
No comments posted.

Registered users may leave comments.
Log in or register now!