"The thrilling romantic suspense continues..."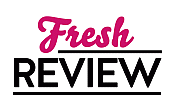 Reviewed by Annetta Sweetko
Posted August 2, 2018

When Fiona Madden was in college she had been drugged, kidnapped, and raped repeatedly. That wasn't the worst for after being rescued she finds there is no place safe from the men who had done the deed. No matter where she runs, they show her constantly that there is no place to hide, they can find her. For years she has run but little does she know, somewhere out there in the DARKEST NIGHT is her very own hacker hero.
Jamison "Jock" Bosh has a job and that is to keep Fiona Madden safe. He was never going to let her see him and certainly never going to get involved. The heart and mind sometimes do not agree, and he finds himself immersed in an attraction that he will kill or be killed to protect. During another job that he was involved in, revenge for the death of Roarke Brennan's brother, they discovered an underground sex ring and these skilled hackers came under the radar of a notorious, dangerous hacker named Maximus. They learned that Fiona was a loose end and Jock wasn't going to let her be victimized again.
DARKEST NIGHT, the second book in the Wired & Dangerous series, is an emotion-filled, action-packed, want to get in there and help them kick backside read. I could only admire Fiona for her tenacity to try to continue living even though the evil SOBs would not leave her alone. Jock is an interesting guy, all action and not much on small talk, but Fiona was able to deal with him and of course, they fell in love. The characters from author Megan Erickson's ZERO HOUR Wren, Roarke, Marisol, Erick and Dade (and Tarr, who comes to the rescue at the end) are back as they work together to keep Fiona alive. Wren, who is now Roarke Brennan's wife, had also been a victim but had been able to escape quicker than her friend. There is a bit of a surprise when they dig around and find out who is really behind the danger to Fiona and they work to put an end to it forever. But, the problem with Maximus is not behind them as near the end of the book we get a good look at what that man is capable of. I am really hoping there are more Wired & Dangerous books in the plans because I want to see who this man is and how does the team get him.
Want action, real-life emotion, teamwork with characters that you will love and a romance that makes your heart beat a little faster? Then you need to get DARKEST NIGHT.
SUMMARY
USA Today bestselling author Megan Erickson turns up the heat in her sexy and thrilling Wired & Dangerous romantic suspense series.

Bodyguard Jock Bosh has one job: keep Fiona Madden safe. Safe from the men who\'ve been hunting her. Safe from the bastard responsible for ruining her life. And with the attraction sizzling white-hot between them, that means keeping Fiona safe from him too.

Fiona has spent the past decade on the run. Her survival is the single greatest weapon she\'s had against the men out to destroy her. Until Jock. Now, with him by her side, she finally has a chance to bring them down. But when her enemies make their next move and Jock puts himself in the line of fire, Fiona realizes that there\'s more at stake than just her life-she\'s also risking her heart.

---
What do you think about this review?
Comments
1 comment posted.
Re: The thrilling romantic suspense continues...

Excellent review. Now I'm hoping for a another book, too!
Thanks!
(Kathleen Bylsma 4:19pm September 4)
Registered users may leave comments.
Log in or register now!