"Batman and Catwoman fighting side by side and so happy together - hooray!"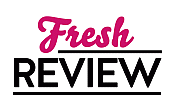 Reviewed by Miranda Owen
Posted July 30, 2018

BATMAN VOL. 6: BRIDE OR BURGLAR is written by Tom King and includes several vignettes about Batman and Catwoman and various friends and foes, as they wander down the road to their wedding. More intriguing than the interplay between Batman and Catwoman is the dynamic between their everyday alter egos Bruce Wayne and Selina Kyle. Cameos by assorted villains, Superman, and Harley Quinn add an extra dose of pizzazz.
The first story in this collection starts with murdered parents, a boy looking for comfort from Bruce Wayne, and the obvious suspect Zsasz. In this tale, Tom King present readers with a perversion of Bruce Wayne's narrative. I enjoy stories like this because they showcase Batman as a detective. A young boy's parents are murdered and, strangely enough, Zsasz's parents are also killed. This crime resonates with Batman because of his past, but he's still able to hunt down leads and follow clues toward the unsettling conclusion.
For the second vignette, Batman and Wonder Woman team up to battle the Hordes of Gehenna in place of The Gentle Man. While they are off in another realm taking care of business, The Gentle Man enjoys his break from constant battle by visiting his soulmate in this world. Catwoman tags along to keep watch over him, and she contemplates the nature of marriage and the strength of love. Batman and Wonder Woman make an exciting fighting team. Both of these super heroes are known for their stoicism, but in this story, they show rare moments of weakness while still maintaining the essence of who they are.
I love Poison Ivy stories, and this last story has a ton of DC Universe guest stars, while still revealing a fascinating side of Poison Ivy and the two heroes trying to stop her cataclysmic plans. Poison Ivy's is probably my favorite story in this collection because it shows how well Batman and Catwoman can work together. I like how Catwoman tries to appeal to Poison Ivy as one woman and antihero to another. Batman recognizes the friendship between Ivy and Harley Quinn, and Tom King writes a relationship that meshes with how Ivy and Quinn are in the HARLEY QUINN series. This story shows a more vulnerable and somewhat sympathetic Poison Ivy than she has been in some previous books.
SUMMARY
Not long after Batman announces his engagement to Catwoman, he and Wonder Woman are called to honor an old commitment requiring them to fight for Earth in a distant, magical realm. But time flows strangely in this new land, and an hour in our world could be years there. The storied friendship between two great heroes begins to unravel--while the universe itself does the same around them!
Next, the Bat and the Cat find themselves isolated as Poison Ivy seemingly takes over the rest of the world, including the Justice League! Can they nip Ivy's plans in the bud before the whole world falls under her dominion? After all, there's still a wedding to plan...
The big day approaches in these stories from Batman #38- 44, from author Tom King (Mister Miracle) and artists Mikel Janín (Grayson), Joëlle Jones (Supergirl: Being Super) and Travis Moore (Fables: The Wolf Among Us).
---
What do you think about this review?
Comments
No comments posted.

Registered users may leave comments.
Log in or register now!