"A guaranteed good time with great characters!"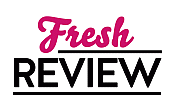 Reviewed by Miranda Owen
Posted July 25, 2018

SET THE NIGHT ON FIRE is the sixth book in Laura Trentham's Cottonbloom series. I think readers would have a better understanding of the family dynamic in SET THE NIGHT ON FIRE if this were not the first book in the series they try. I normally don't enjoy the enemies-to-lovers trope, but these characters and this story are fabulous. Unaware of all the tension between Ford Abbott and his brothers, savvy businesswoman Ella Boudreaux buys a twenty-five percent stake in Abbott Brothers Garage and Restoration. Because of the circumstances surrounding Ella's investment, there is a heaping pile of tension between her and Mack Abbott until they come to a better understanding of each other. Once their true selves and feelings are revealed, desire is unleashed with delicious results.
Mack's annoyance at Ella's presence at his business isn't personal. His frustration translates to being gruff and sometimes rude, rather than outright nasty. Ella has experience dealing with male jerks of all types, so she has no problem giving Mack an attitude adjustment. The longer they're around each other, it's increasingly evident that most of their snapping at each other is because of sexual frustration due to an inconvenient attraction. I like how Laura Trentham tells this story from alternating perspectives and shows how this relationship evolves. When they finally take the plunge and become involved, Mack and Ella provide each other what they need most. Mack becomes the strong shoulder to lean on that Ella never really had, and he bolsters her confidence by praising her beauty, strength, and business acumen. Ella provides Mack with the emotional support as he sorts out his relationships with his brother and mother.
SET THE NIGHT ON FIRE is a guaranteed good time with great characters. Laura Trentham creates a romance that is both extremely sensual and phenomenal. I hope to read about other characters in future stories. I look forward to Laura Trentham's next book.
SUMMARY
Ella Boudreaux has a lot to prove to her family, friends, and foes―and to herself. So when her marriage ends she decides to invest her energy and money into a place that brings back some of Ella's happiest memories: the Abbott brothers' garage. Maybe, if she puts her mind to it, she can teach skeptical, stubborn Mack Abbott how to make the business a true success. Which would be a lot easier if the hunky mechanic didn't make her motor run quite so fast…and hot.
Mack was furious when his brother, Ford, sold his share of the business. He's in no rush to team up with a wealthy divorcée who shows up to the garage in stilettos―and the longest, sexiest legs he's seen in forever. But Ella's grit and determination won't quit…and soon Mack can see that she's been down a few rough roads herself. Neither Mack nor Ella can deny the fierce attraction that's revving up between them. Could it be that true love has been in the backseat all along…and they've finally found the key?
---
What do you think about this review?
Comments
1 comment posted.
Re: A guaranteed good time with great characters!

Exactly the kind of book I would like to read! Thanks for
the review!
(Kathleen Bylsma 4:07pm July 31)
Registered users may leave comments.
Log in or register now!