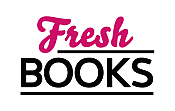 No fooling, it's April books!
"The heroine of I Don't Know How She Does It makes more life and work choices..."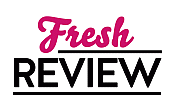 Reviewed by Clare O'Beara
Posted July 24, 2018

Having read the initial story of a hedge fund manager at a merchant bank, trying to manage her husband, kids, house, and the social demands of being a mum as well as foreign travel, I had to grab the sequel. Book one, I DON'T KNOW HOW SHE DOES IT was a New York Times bestseller set in London and was made into a movie with an American location. Seven years after the first book in the Kate Reddy series, Kate, who was finally forced out, brought to her senses, and/or got her priorities straight, depending on how you see it, is re-entering the workforce. Working at forty-nine, HOW HARD CAN IT BE? Hint: Kate finds she has to lie about her age.
Kate's teenage daughter Emily is distraught because, through naiveté and manipulation, her cheeky photo has been posted around the internet through shares off someone's Facebook wall. Trouble is, Kate really isn't up to this internet lark, she gave up computers to be a stay- at-home mother and hasn't caught up with progress. The Kate we knew is still there though, and she starts worrying what other aspirational mothers are going to think of her. As if that mattered compared to her girl being bullied. Richard, Kate's husband, loses his job and takes up healthy living and classes in counselling; so they are down an income, with a nice Polish builder renovating the house. Kate will just have to get a job back at the bank. Kate's son Ben smirks a lot as he looks at Facebook and plays games she didn't buy him. Hmm... Her mother is progressively dottier and in poorer health, but it's so nice she's on e-mail. Richard's parents are getting fragile, and it's always the women in the family who get asked to make decisions and visits. And just as before, Kate lives by lists, including health symptoms relating to her time of life. She starts feeling sympathetic towards Lady Macbeth, obviously at the same stage of life. I laughed so much! This book will hook you in to read. Actually, by halfway you'll be cancelling your plans for the rest of the day to keep reading.
I particularly enjoyed the meetings of Woman Returners group, a way to share skills and boost confidence on returning to the workplace. The women also reevaluate their marriages, and Kate makes a good friend in fellow dog-owner and returner Sally Carter. Jack Abelhammer, a flirtatious American investor friend from the first book, naturally makes an appearance. By the way, this book is for adults, and some passages are for women only... men will be quick to turn the page. Many women, at many times, will be nodding in recognition. Around the comedy, despite the chaos, author Allison Pearson makes some excellent and true points. Asking HOW HARD CAN IT BE? is a tremendous first step. Read this book. Then do it.
SUMMARY
Look, I was doing OK. I got through the oil spill on the road that is turning forty. Lost a little control, but I drove into the skid just like the driving instructors tell you to and afterwards things were fine again, no, really, they were better than fine.
Kate Reddy had it all: a nice home, two adorable kids, a good husband. Then her kids became teenagers (read: monsters). Richard, her husband, quit his job, taking up bicycling and therapeutic counseling: drinking green potions, dressing head to toe in Lycra, and spending his time—and their money—on his own therapy. Since Richard no longer sees a regular income as part of the path to enlightenment, it's left to Kate to go back to work.
Companies aren't necessarily keen on hiring 49-year-old mothers, so Kate does what she must: knocks a few years off her age, hires a trainer, joins a Women Returners group, and prepares a new resume that has a shot at a literary prize for experimental fiction.
When Kate manages to secure a job at the very hedge fund she founded, she finds herself in an impossible juggling act: proving herself (again) at work, dealing with teen drama, and trying to look after increasingly frail parents as the clock keeps ticking toward her 50th birthday. Then, of course, an old flame shows up out of the blue, and Kate finds herself facing off with everyone from Russian mobsters to a literal stallion.
Surely it will all work out in the end. After all, how hard can it be?
Hilarious and poignant, How Hard Can It Be? brings us the new adventures of Kate Reddy, the beleaguered heroine of Allison Pearson's groundbreaking New York Times bestseller I Don't Know How She Does It.
---
What do you think about this review?
Comments
No comments posted.

Registered users may leave comments.
Log in or register now!