"Can the future be changed to stop a horrific ending?"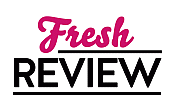 Reviewed by Audrey Lawrence
Posted July 7, 2018

Mystery Woman Sleuth | Science Fiction | Thriller Military
Take heed, Readers, from the very first sentence in THE GONE WORLD to its astonishing conclusion, you will never ever be able to think of time, space, and future the same way again!
Judging from its cover, I thought THE GONE WORLD would be a captivating and intriguing murder mystery, so I was not prepared for how much of a mind-altering reading experience it would prove to be. I could barely put the novel down! It is incredibly vivid, at times brutal, in its imagery and futuristic concepts covered in the multi-layered plot and multi-layered story. Strong images still linger like glass shards in my brain even days after reading it as if wanting to be delicately touched and pondered over.
In 1997, Special Agent Shannon Moss of the Naval Criminal Investigative Service (NCIS) has a position that allows her to investigate any criminal activity that involves members of the American Navy or Marines. Shannon is highly intelligent, physically fit, and able to move very well, despite her prosthesis on her leg. She is highly regarded for her investigative work in this role as well as for her top secret and highly classified role in two specialized dark operations called "Deep Waters" and "Deep Time."
It is late at night and Shannon gets a call from FBI Special Agent Philip Nestor. He is investigating the murder of a Navy SEAL's family and they can't find him or his missing daughter. In a strange twist of fate, the massacre of the family happens in the same house as that of her childhood friend, Courtney Gimm, who had been murdered as a teenager. Patrick Mursult, the missing SEAL also had been part of the Deep Waters program. What had he seen? Who is after him? Why is it so important that his whole family was massacred? Will Shannon be able to cope with what evil she may encounter? What will happen to her?
Tom Sweterlitsch, author of THE GONE WORLD, has a very impressive background in a number of areas, including working at the Carnegie Library for the Blind and Physically Handicapped. This experience makes this novel so realistic in its detail, especially in descriptions of how Shannon lost part of her leg to her daily care routines so that she can stay so active.
Sweterlitsch has a tremendous understanding of technology and knows how to convey that information to his readers in an exciting and easy to understand manner. Sweterlitsch's THE GONE WORLD is highly original and so breathless in scope as it moves back and forth across time and space and future possibilities. It is a brilliant kaleidoscope of sci-fi and police procedural that shift and change to bring in new mysteries while solving others. I kept thinking to myself that this book just has to be made into a dramatic movie, so I was not surprised to learn that Neill Blomkamp will be directing it as a sci-fi thriller. It will be so awesome to see how the Terminus of Humanity that Shannon sees in 1997 get depicted. It is so shocking and scary!
THE GONE WORLD is so fantastic and futuristic that it definitely will appeal to fans across many genres who like high stakes action and brilliant writing! Sweterlitsch takes you on a high tension ride far beyond any earth bound imagination! So, grab a copy of THE GONE WORLD and get locked in for action for the most amazing murder investigation and adventures in future trajectories! You will be glad you discovered THE GONE WORLD!
SUMMARY
Shannon Moss is part of a clandestine division within the Naval Criminal Investigative Service. In western Pennsylvania, 1997, she is assigned to solve the murder of a Navy SEALís familyóand to locate his vanished teenage daughter. Though she canít share the information with conventional law enforcement, Moss discovers that the missing SEAL was an astronaut aboard the spaceship U.S.S. Libraóa ship assumed lost to the currents of Deep Time. Moss knows first-hand the mental trauma of time-travel and believes the SEALís experience with the future has triggered this violence.
Determined to find the missing girl and driven by a troubling connection from her own past, Moss travels ahead in time to explore possible versions of the future, seeking evidence to crack the present-day case. To her horror, the future reveals that itís not only the fate of a family that hinges on her work, for what she witnesses rising over timeís horizon and hurtling toward the present is the Terminus: the terrifying and cataclysmic end of humanity itself.
Luminous and unsettling, The Gone World bristles with world-shattering ideas yet remains at its heart an intensely human story.
---
What do you think about this review?
Comments
No comments posted.

Registered users may leave comments.
Log in or register now!