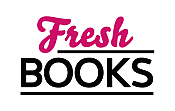 Curl up with a great March read!
"If the movie classics Gaslight and Dial M for Murder had a love child, the result would be THE BREAKDOWN"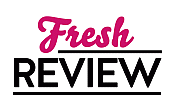 Reviewed by Lynn Cunningham
Posted July 7, 2018

Thriller | Thriller Crime | Suspense
Cassandra has a great life. She is a school teacher, a job she loves, is in a happy marriage to a man who is not only gorgeous but also very devoted to her. It is the end of the school year and she is looking forward to the weeks off that she will have before school starts again. At a dinner with her colleagues to celebrate their coming break, she receives a phone call from her husband, Mark. He tells her that he has a migraine and will be sleeping in the spare room that night to try to get rid of it, so that he will not be able to stay awake to see her when she gets home. Of course, Cassandra understands as these migraines are a part of Mark's life. He makes her promise not to drive on the deserted shortcut road to their home since there is a severe thunderstorm going on. After assuring him that she will not go down that road, they hang up and she rejoins her co-workers.
Cassandra does not keep her promise, though, and, in spite of the rain, she takes the shortcut. As she drives through the blinding storm, she spots a car on the side of the road. That is when she sees something that she is never meant to see. Actually, she is not totally sure what it was she witnessed.
Choosing not to say anything, Cassandra tries to settle back into her life. Things begin to happen to her, though, that defy logic. She is forgetting the smallest of things that gradually become more serious. Fearing for her sanity, she keeps these things to herself.
The problem is that she seems to have someone stalking her and she has no idea who or why. After all, murderers usually do not stalk witnesses to their crimes. They just kill them.
B.A. Paris has crafted an ingenious plot with THE BREAKDOWN and makes me wonder where she has been hiding all this time. She takes you on a ride that is wilder than anything at an amusement park you will ever experience. The characters are written in such a way as to draw you in and make you immerse yourself into their world. THE BREAKDOWN leads you on a merry chase as you try to discover what is going on with them and where they might fit into all of the things that are happening to Cass.
Her best friend, Rachel, has been a rock for Cass in the middle of all this and is the one person that she feels that she can confide in. Rachel has a way of coming up with rational reasons for everything that is going on, which soothes Cass quite a bit. Then, there is John, another co-worker who seems to have more than a passing interest in Cass. The interaction between the characters might be infuriating at times, but it is always captivating. The only criticism that I have regarding THE BREAKDOWN is that I really wanted to reach into the pages of the book and shake the characters because I could not understand the stupidity, arrogance, and insensitivity that fairly jumped out at me.
In a way, it almost seemed as if B.A. Paris was not sure if she liked her characters or not. They had quite a few flaws, but as you will discover, there is a method to her madness. One other thing, there were a couple of loose ends that I would have liked to see more tied up, but these were certainly not serious enough to detract from the plot.
I really loved this book! It kept me up reading until the early morning hours because I simply had to see what was going to happen next. THE BREAKDOWN is the perfect storm of mystery, madness, and mayhem, which does not come along as often as I would like. Do not miss this one if you enjoy an excellent page turner that will ensnare you to the point of needing to see how it all turns out. Just when you think you have it figured out, you don't.
SUMMARY
The next chilling, propulsive novel from the NYT and USA Today bestselling author of Behind Closed Doors.

If you can\'t trust yourself, who can you trust?

Cass is having a hard time since the night she saw the car in the woods, on the winding rural road, in the middle of a downpour, with the woman sitting inside—the woman who was killed. She\'s been trying to put the crime out of her mind; what could she have done, really? It\'s a dangerous road to be on in the middle of a storm. Her husband would be furious if he knew she\'d broken her promise not to take that shortcut home. And she probably would only have been hurt herself if she\'d stopped.

But since then, she\'s been forgetting every little thing: where she left the car, if she took her pills, the alarm code, why she ordered a pram when she doesn\'t have a baby.

The only thing she can\'t forget is that woman, the woman she might have saved, and the terrible nagging guilt.

Or the silent calls she\'s receiving, or the feeling that someone\'s watching her….
---
What do you think about this review?
Comments
No comments posted.

Registered users may leave comments.
Log in or register now!