"Death in England as the war builds across Europe"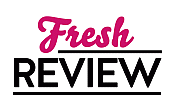 Reviewed by Clare O'Beara
Posted July 7, 2018

Suspense | Mystery Woman Sleuth | Mystery Historical
Fourteenth in the popular Maisie Dobbs series is set in 1940s Britain. As the Second World War changes lives, people are preparing for an invasion that isn't under way. Tension, rules, fear, and even boredom are found, if you believe this account.
TO DIE BUT ONCE features Maisie Dobbs, who trained to be a nurse during the Great War, studied legal medicine, and has grown along with the history background. Nowadays she has an office in London on the Tottenham Court Road, from where she operates as Psychologist and Investigator. A friend comes and tells her that his son Billy Coombes has gone missing. The lad was an apprentice painter, who was traveling around RAF bases painting fire-retardant paint onto the walls. This chemical-based paint gave him headaches. But this was vital work, and he's not the sort to desert. Maisie agrees to investigate, as the father can't be spared from his work.
Running in parallel is the reported account of Hitler's army forcing its way through the Low Countries to France, where the British Expeditionary Force sit with antiquated equipment. The reader knows this will lead to the mass evacuation from Dunkirk, but we see the build-up through the eyes of those who have men over in France, worrying for their lives. Maisie heads down to Hampshire, a large agricultural county, and makes her inquiries. But the crew here believe Billy went home to London. When Billy is found, it's not good news.
I love all the period detail, from children with measles, to silk being used to insulate electrical cables. Class boundaries were often pushed aside and women took on work they had never tried. At the end, the author's note explains that her father was a similar house painter called to apply the special paint; her aunt inspired a character from the WAAF, having driven ambulances. Two of her uncles stood on the beach at Dunkirk awaiting boats. The personal and the fictional mix well in the evocative tale, a mysterious death proving a good device to draw us into the times and lives the author wishes to reflect.
If you have not read any earlier books in Jacqueline Winspear's series, you will be able to pick up as much background as needed to follow Maisie, especially if you enjoy British historical fiction. I warn you though, after TO DIE BUT ONCE you will instantly want to go and find the earlier books about tenacious Maisie Dobbs.
SUMMARY
Maisie Dobbs—one of the most complex and admirable characters in contemporary fiction (Richmond Times Dispatch)—faces danger and intrigue on the home front during World War II.
During the months following Britain's declaration of war on Germany, Maisie Dobbs investigates the disappearance of a young apprentice working on a hush-hush government contract. As news of the plight of thousands of soldiers stranded on the beaches of France is gradually revealed to the general public, and the threat of invasion rises, another young man beloved by Maisie makes a terrible decision that will change his life forever.
Maisie's investigation leads her from the countryside of rural Hampshire to the web of wartime opportunism exploited by one of the London underworld's most powerful men, in a case that serves as a reminder of the inextricable link between money and war. Yet when a final confrontation approaches, she must acknowledge the potential cost to her future—and the risk of destroying a dream she wants very much to become reality.
---
What do you think about this review?
Comments
No comments posted.

Registered users may leave comments.
Log in or register now!