"Explosive start to a new Military Working Dog romance series"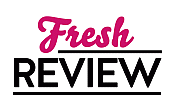 Reviewed by Clare O'Beara
Posted July 7, 2018

Inspirational | Romance Suspense
We've had romantic suspense series featuring police dogs and search and rescue dogs, explosives sniffers and people trackers. The natural progression to service dogs with the armed forces, ushers in the Military K-9 Unit series. MISSION TO PROTECT starts alarmingly with a serial killer striking on fictional Canyon Air Force Base in Texas.
Staff Sergeant Felicity Monroe is one of the personnel on the revenge list of a man escaped from custody. Her boss, Master Sergeant Westley James, and MWD (Military Working Dog) German shepherd Dakota are detailed to guard her. The task is made more difficult by another criminal, who is suspected of killing Felicity's father. Someone was responsible for a hit-and-run accident in the vicinity, and OSI Agent Monroe was following up a lead of an Army motorbike. Just possibly he was murdered to cover up this case. A further complication is that someone on base may have aided the Red Rose Killer, the escaped murderer who has dispatched three of the personnel without difficulty.
Wow, this is complicated. Many personnel are introduced early, with varying titles, not all of which I understood. I also cannot figure how someone would kill two dog trainers in a building full of over two hundred guard dogs. And then he lets the dogs all run loose without coming to harm. And these installations full of weaponry don't have CCTV? Where I live, you can't walk down a road without getting recorded, but nowhere in America has any cameras if you believe these series.
Boyd Sullivan is the serial killer; he was tracked down by a K-9 team previously and jailed. His calling card was that he left a red rose with his victim, or sent one to a victim ahead of stalking them. Hence the title Red Rose Killer. Clearly this man had help to escape jail, and he is found to have killed a cook and taken his uniform and credentials to gain access to the base. Maybe he is lurking in plain sight, just another uniformed man, or maybe he is hiding, or has left the locality. This makes for a nerve-wracking situation as Felicity is assigned to go around photographing everyone and everything. Maybe she will catch the man on camera, or maybe she will just be used by her superiors as the bait in a trap.
I like that the deputy sheriff and her K-9 from the earlier series are featured. We also briefly meet the base's bomb- sniffing bloodhound, and see an electronics-sniffing dog at work. Between working canines and loose-roaming dogs, the book certainly has enough to satisfy any dog-lover. As for romance, at first the tale is too filled with danger and action, then the angst of an inappropriate situation between two people who make the USAF their career -- and one is the other's officer -- takes over the tale. By the end I was quite wrung out with the emotional reactions going on in this complex romance. Rather than beer-swilling, we see Westley drinking root beer, and language is clean, with no adult scenes, as usual for talented author Terri Reed. Typically for a K-9 series, further books will continue the hunt for the main villain with different authors -- Valerie Hansen, Lynette Eason, Dana Mentink, Shirlee McCoy, Lenora Worth, Laura Scott, Maggie Black - taking up the dog leads. MISSION TO PROTECT gets Military K-9 Unit off to a cracking start.
SUMMARY
Enter the world of the Military K-9 Unit
A riveting new series begins!
When the Red Rose Killer leaves his calling card for Staff Sergeant Felicity Monroe, she knows exactly what that means—she's on his revenge list. Her boss, Master Sergeant Westley James, and K-9 German shepherd Dakota become her guardians, but they'll have to act fast to escape the man who wants her dead.
---
What do you think about this review?
Comments
No comments posted.

Registered users may leave comments.
Log in or register now!