"The game is on - let the fun begin."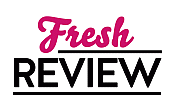 Reviewed by Sandra Wurman
Posted July 7, 2018

Funny how people label other people or consign them to a particular group and not necessarily as a compliment. In fact most often a definite slight. I was entertained by the labels given to the men/boys by the lovely ladies in this story.
THE BRIDE NEXT DOOR challenges stereotypes. It makes you smile with a silly grin on your face while Hope Ramsay treats you to a battle between two forces of nature, two cats, and a collection of friends and family assured to win your heart.
Courtney Wallace is the wedding and event planner at Eagle Hill Manor and candidly hates the month of June. Well actually, it is the whole June bride thing that gets to her. Courtney knows firsthand what it is like dealing with bridezillas. Courtney is also really good at making lists -- planners do that -- but her lists are more like a compilation of labels for men with issues. Courtney even has a list of what she calls the Ten Male Losers.
That list didn't prevent Courtney from ogling Matthew Lyndon. Matthew is a few years younger than Courtney and he has a reputation -- but didn't all Lyndon men -- at least those that are still bachelors. It didn't help that Matthew hangs around with men of equal repute -- in regard to women. But as we learn, Matthew loves the ladies -- but with respect. He is definitely not a kiss and tell kind of guy. Reputations take on a life of their own and with the men that Courtney meets in her small town and through her job as wedding planner those reputations are well earned.
And now there's The Bet. Yes, Matthew is crazy enough to enter into a bet with his friend Brandon that he can and will melt the ice lady, Courtney. Brandon has a reason to want to punish Courtney. She and her little band of friends have really given him their own special brand of angst after he left their friend at the altar. But even that has become dated, except Brandon now sees a way to even the score.
Strange thing about plans, they have a way of becoming morphed by situations. This is the lesson that both Courtney and Matthew are going to learn. Matthew is going full speed with his best stuff to get Courtney to notice him as he noticed her. Yes, Matthew it seems has been keeping an eye on Courtney for a while now, but without any opportunity to move to the next step. Emboldened by The Bet, Matthew is determined to see if this attraction has any merit.
Courtney sees right through Matthew's little charade. She know about The Bet. But what's the harm in enjoying the company of this handsome young man who seems set on wining and dining her. Courtney's schedule is already burgeoning with weddings and such, but there just may be a short window of opportunity for her to find out more about this Lyndon man. See if the label fits. No harm no foul after all, it's all about a bet.
Of all the Hope Ramsay books I've read, and believe me the list is long, THE BRIDE NEXT DOOR is one of my all-time favorites. It is part of the Chapel of Love series. THE BRIDE NEXT DOOR is book four in this lovely series and totally stands on its own. It's never too late to jump into the Chapel of Love series, but if you get the chance you should read them all. They are great fun, each one is guaranteed to touch your heart and soul.
SUMMARY
USA Today bestselling author Hope Ramsay proves that love arrives when we least expect it.

Courtney Wallace loves her job as a wedding planner, but she's almost given up on her own happily-ever-after. She certainly doesn't it expect to find it with Matthew Lyndon, the hotshot lawyer she overhears taking a bet to seduce her. She's not amused by the challenge, but she decides to play along--after all, what better way to beat him at his own game?

Matt never intended to take the bet seriously. And moving next door wasn't part of his strategy to win-it was just a happy coincidence-but the more he gets to know Courtney, the more intrigued he becomes. When fun and games turn into something real, will these two decide they're in it to win it?
---
What do you think about this review?
Comments
No comments posted.

Registered users may leave comments.
Log in or register now!