"A tale of England past, if not quite historical"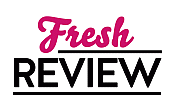 Reviewed by Clare O'Beara
Posted July 7, 2018

This is a reissue of a book from the 1970s which was published under a pseudonym. You may be familiar with author Cynthia Harrod-Eagles for her long-running police series featuring Bill Slider, or her historical novels such as THE PRINCELING. Off on a completely different track, THE TREACHEROUS HEART was a women's fiction of the time.
In 1978, indeed, a young lady in the West Country might think she was doing very well for herself by getting a receptionist's job for a legal firm in town. She might have no higher goal in mind than being wooed by an up and coming local man, and eventually marrying someone prosperous. Anne Symons has a well-ordered life, in which she lives with her widowed father, a station master, and goes to work in the market town each weekday. But the young man who calls for her, Joe Halderthay, is a pig farmer, and as kind, honest and dedicated as he is, Anne sets her sights on a more exciting life. Trouble is, Joe doesn't understand that she is only spending time with him until someone better comes along -- such as Michael Conrad from London.
I can't really call this romance, as it's quite restrained. But in the 1970s middle class young people were conscious of the proper way to behave; they thought dining out was adventurous and fast cars were rather flash. Women had few options (we see no businesswomen) so they made decisions based on the best bargain they could make, if their heart was not completely smitten. And Anne's best friend Wendy doesn't hesitate to declare that Anne is an organized person, not an emotional one. Today, she would probably be a lawyer in the firm.
Readers may be interested in the evocation of 1970s England, the lack of today's personal electronics, the witty, referenced conversations people had to have when they could not send tweets and texts and look things up online. And some readers may be interested in observing the development of their favorite author. I am stunned to realize that this book is forty years old. Life has certainly changed. THE TREACHEROUS HEART was originally titled NEVER LOVE A STRANGER.
SUMMARY
First published as NEVER LOVE A STRANGER, and originally under a pseudonym, this is a new edition with a new introduction from the author.
Anne Symons is content living with her widowed father in a sleepy Dorset town.
She has a good job in a solicitorís office and a kind, reliable, good-looking boyfriend Joe. But when enigmatic, sophisticated Michael Conrad appears on the scene, she suddenly feels something was missing from her life.
But should she really risk a safe future with loyal, adoring Joe for the dangerous allure and excitement of this fascinating stranger?
---
What do you think about this review?
Comments
No comments posted.

Registered users may leave comments.
Log in or register now!