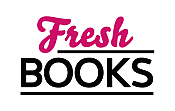 May Books to Delight
"Murder and Mayhem Seem to Follow Kat Holloway"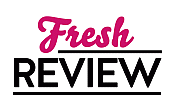 Reviewed by Bonnie Rose
Posted July 6, 2018

Though Kat Holloway is a cook by trade, and a very good one, she also has a talent for solving mysteries. This talent has brought murder and mayhem into her sphere once again, as she is drawn into an investigation of stolen artworks and antiquities. Lady Cynthia is one of the "above stairs" residents of Kat's employers, and this unusual lady considers Kat a friend, rather than just a servant. It's Lady Cynthia's friend, Clemmie, who has had valuable artwork stolen, which first brings Kat into this puzzling series of thefts.
Daniel McAdam is Kat's somewhat mysterious friend, and possible future lover, who Kat has not seen for a couple months. When the household butler mentions that he saw Daniel managing a pawn shop, Kat doesn't hesitate to go there to find out what Daniel has been up to. Daniel, while happy to see Kat, is angry to have her appear at the shop where he is playing a dangerous masquerade. It seems Kat and Daniel are both involved in investigations which are more closely related than they realize.
In SCANDAL ABOVE STAIRS, Daniel finally reveals a little more of his past to Kat, though we still don't truly know who he works for. Daniel is a charming man with a silver tongue, who has a knack for disguises and seems able to do anything. Yet, he seems to have a heart of gold, and a true affection for Kat, as well as his son, James. Kat was deceived badly by a man when she was younger, and is wary and very careful now. Still, she can't seem to stay away from Daniel, mysterious though he is, and welcomes the rare kisses and embraces they share.
I enjoyed this second installment in the Below Stairs series very much. The pacing was excellent, and the story flowed along nicely, holding my interest with every page. The characters of Daniel and Kat, while charming and stern respectively on the outside, are also caring and generous on the inside. They share an affinity for solving puzzles, and make an excellent team. There are other secondary recurring characters who leave a lasting impression: Lady Cynthia - the smoking, trouser wearing rebel; James - Daniel's charismatic teenage son; the nosy, yet kindly butler; and the cheeky new cook's assistant, Tess. SCANDAL ABOVE STAIRS is a compelling read, and I look forward the upcoming adventures (and hopefully romantic interludes) of Kat and Daniel.
SUMMARY

A mystery of stolen antiquities has Kat Holloway setting aside her apron once again for the intrigues of the upper echelons of Victorian London

Priceless artwork has gone missing from the home of a wealthy baronet, and his wife stands to take the blame. When Kat's employer asks for help in clearing her friend's name, Kat trades her kitchen for the homes of Mayfair's wealthiest families. Soon antiques are disappearing not only from the extravagant households of connoisseurs and collectors, but from the illustrious British Museum.

As the thefts increase in frequency, Kat calls upon her friend Daniel McAdam, who has already set himself up in a pawnshop on the Strand as a seedy receiver of stolen goods. When a man is murdered in the shop, Kat must use all of her wits to see that the thieves are caught and justice is done.
---
What do you think about this review?
Comments
No comments posted.

Registered users may leave comments.
Log in or register now!