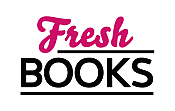 Lots of Love in February
"The Amish angle makes this excellent police procedural a truly riveting read"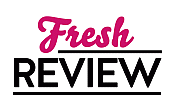 Reviewed by Monique Daoust
Posted July 6, 2018

When a fellow officer wakes Chief of Police Kate Burkholder at four in the morning, she knows it can only be very bad news. A local teenage Amish boy has died in a fire. At first it only looks like an unfortunate accident, but as secrets slowly creep up, Daniel Gingerich's death looks like a murder. Who would want to kill such a well-liked young man?
I was completely blown away by A GATHERING OF SECRETS! What started out as an excellent small-town police procedural turned into an extremely compelling suspense novel. The Amish angle added much texture to the fabric of the story because of the flock's beliefs in secrecy and their view of shame and guilt. I was also pleasantly surprised at not feeling lost at all in Kate's world, given that this is the tenth installment and my first experience of the Kate Burkholder series. There was however one thing I found most disconcerting: there is not one word about Kate's appearance; while long-time readers know, newcomers don't. I had no idea of her age, her height, her coloring, and the same goes for Kate's live-in boyfriend John Tomasetti. It's a bit difficult to go through a whole book without any visuals for the main character. It's especially puzzling compared to the exceptionally crisp descriptions of everything else; I still shudder when I think of the fire. Oddly enough, the characters are so well defined, that it was not really a problem. I empathized with Kate, at her helplessness confronted with people who will not talk. I felt the hate, the sorrow, and the despair of some secondary players as if I had witnessed them.
The story itself is stunningly complex because of the intricacies of dealing with a tight-knit and close-lipped community. They will go to any lengths to protect their way of life, which Kate knows only too well, having been one of them until she left. I thought this added yet another layer to an already fascinating and meticulously crafted plot. Fast-paced from beginning to end, there were so many twists and characters involved in the crime. I had no idea who had done what and why, although the latter becomes clearer as we move along, and the sad tale becomes even more horrifying, mainly because of the Amish way of doing things. I felt that the addition of some Deitsh dialogue -- accompanied with the translation -- contributed to the authenticity, while reminding us that Kate had also been one of them. A GATHERING OF SECRETS is told mainly in first person from Kate's point of view, with some chapters in third person from various characters, and some are downright chilling. I really feel I have missed something by not knowing of Linda Castillo's series before, but I look forward to reading more of her books. Police procedurals so cleverly written, so riveting, and with a believable and likable heroine are hard to come by.
SUMMARY
A deadly fire exposes the dark side of Amish life in A Gathering of Secrets, a harrowing new thriller in the New York Times bestselling series by Linda Castillo.
When a historic barn burns to the ground in the middle of the night, Chief of Police Kate Burkholder is called in to investigate. At first, it looks like an accident, but when the body of eighteen-year-old Daniel Gingerich is found inside—burned alive—Kate suspects murder. Who would want a well-liked, hardworking young Amish man dead? Kate delves into the investigation only to find herself stonewalled by the community to which she once belonged. Is their silence a result of the Amish tenet of separation? Or is this peaceful and deeply religious community conspiring to hide a truth no one wants to talk about? Kate doubles down only to discover a plethora of secrets and a chilling series of crimes that shatters everything she thought she knew about her Amish roots—and herself.
As Kate wades through a sea of suspects, she's confronted by her own violent past and an unthinkable possibility.
---
What do you think about this review?
Comments
No comments posted.

Registered users may leave comments.
Log in or register now!