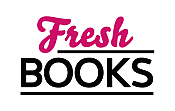 Lots of Love in February
"One of the most outstanding Regency novels ever written"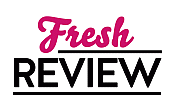 Reviewed by Monique Daoust
Posted July 4, 2018

Romance Gay | Romance Historical
Sam Fox was closing up his pub for the night when his good friend Kate Bradley shows up with a favor to ask. She posed for a scandalous painting, and she wants Sam to get it back for her. Sam is a law-abiding citizen, but he knows how important it is for her, so he goes to the Easterbrook residence, where the painting should be, and there's a young toff hanging about. Contrary to what Sam thought, the dandy is not Easterbrook, but Hartley Sedgwick, who is the new owner. When Sam tells him the purpose of his "visit", Hartley sees the perfect opportunity to right some wrongs. What neither had expected was that they had much more in common than they would have ever suspected.
Have you ever read a book where you wanted to know everything about almost every character until the end of their days? Where you wanted to inhabit their world, and call them friends? I hadn't before the magnificent A GENTLEMAN NEVER KEEPS SCORE. The extraordinary Cat Sebastian has written a modern classic, one of the most unique and compelling historical romances I have ever read. The romance is extraordinary -- literally and figuratively -- as it is between two men, when such a thing was nearly suicidal, and Sam, his brother Nick, and Kate are all people of color and working class, none are servants, while Hartley is gentry. The story about Kate's ordeal is fabulous, and satisfyingly resolved; everything in A GENTLEMAN NEVER KEEPS SCORE is wonderful. The research into people of color in Regency England must have been staggering, and it gave much authenticity to the story. The characters are exceptionally well crafted and so realistic that I cared for them as if they had been my own flesh and blood. Hartley is the character I had despaired to ever read in a romance novel: he is slim, not very tall, almost too pretty, quite precious and more than a bit of a diva. But under his fancy clothes lies a broken man, albeit one with a steel backbone. Sam is a gentle giant, who had dedicated his life to succeeding in spite of all the obstacles and helping others as well as he can. Some of the secondary characters -- there are many -- are also irresistibly fantastic: Sadie and Alf, Hartley's servants, as is Will, one of the Sedgwick brothers.
Cat Sebastian's writing is stupendous, her storytelling outstanding, every line of dialogue feels genuine, every character and action is precisely as it should. A GENTLEMAN NEVER KEEPS SCORE is one of the most original, gratifying, human, captivating, and moving stories I have ever read, and I feel privileged to have read such a remarkable literary achievement. I could go on for pages talking about this book, but I will instead say that A GENTLEMAN NEVER KEEPS SCORE is one book that should not be missed at any cost.
SUMMARY
Once beloved by London's fashionable elite, Hartley Sedgwick has become a recluse after a spate of salacious gossip exposed his most-private secrets. Rarely venturing from the house whose inheritance is a daily reminder of his downfall, he's captivated by the exceedingly handsome man who seeks to rob him.
Since retiring from the boxing ring, Sam Fox has made his pub, The Bell, into a haven for those in his Free Black community. But when his best friend Kate implores him to find and destroy a scandalously revealing painting of her, he agrees. Sam would do anything to protect those he loves, even if it means stealing from a wealthy gentleman. But when he encounters Hartley, he soon finds himself wanting to steal more than just a painting from the lovely, lonely man—he wants to steal his heart.
---
What do you think about this review?
Comments
No comments posted.

Registered users may leave comments.
Log in or register now!