"Montana Strong series begins with a fabulous story."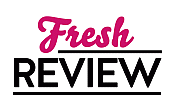 Reviewed by Sandra Wurman
Posted June 26, 2018

Sometimes life just needs a bit of luck thrown in for good measure. There always seems to be times when we question just how we got to a certain point in our lives. Maybe fate -- who knows. Welcome to COWBOY ON MY MIND first in the Montana Strong series by R.C. Ryan.
But R.C. Ryan has an answer of her own in COWBOY ON MY MIND. Ben and his young siblings are runaways from the system designed to help and protect orphaned kids like them but once again failed miserably. These three are the product of physical and emotional abuse by that foster system and in the middle of a blizzard found Mac Monroe and his ranch.
Mac who was at the end of his rope with grief over the death of his son and wife was actually contemplating a harsh solution. But once this trio happened upon his doorstep -- actually in his barn -- Mac rediscovered who he was perhaps through this newly discovered purpose. Mac actually refers to his family as a strange assortment of men that the world would consider misfits. Yes, they are a unique eclectic group but each one has so much class and integrity it's hard to imagine any of them feeling left out. They had come together almost by accident -- but if you believe in fate -- well it could have been in play getting all these men under one roof.
If I had to choose one particular scene that was my favorite in COWBOY ON MY MIND it would have to be around the kitchen table. During those meals and ensuing conversations R.C. Ryan provides a wondrous glimpse into the lives of the Monroe men.
It was a group effort raising Ben, Finn and Sam. The family unit also included three men from very diverse backgrounds Otis Green, Roscoe Flute and Zachariah York. I don't usually list supporting characters so that should give you a good idea of how important these three gentlemen were to the Monroe family. They had done an excellent job.
Now Ben was working with the sheriff which would have surprised many a folk reminiscing about his teen years. And it was his reputation that was going to be a hurdle if he ever hoped to have a chance with the girl he had crushed on as a teen. Rebecca was back in town working with her father. Ben had become Rebecca's sort of knight in armor when they were in school. But Rebecca's father hadn't really changed his opinion of Ben even after all these years. So you would say Ben definitely had his work cut out for himself.
There's a bit of everything in COWBOY ON MY MIND. Soul searching, harsh reality check all softened with the love of a good family by an excellent writer like R.C. Ryan. I've had the privilege of reading and reviewing quite a few works by this talented writer who leads with her heart and invites you to join a little journey that has you biting at the bit for more.
SUMMARY
A heartwarming western romance about a cowboy who gets a second chance with his first love in the rugged beauty of the Montana mountains. . .
Ben Monroe was the ultimate bad boy - and everyone in Haller Creek knew it. But now as a sheriff's deputy, Ben spends his time breaking up bar fights rather than starting them, and staying away from trouble...until Becca Henderson comes back into town. She's just as beautiful as Ben remembers - and just as far out of his reach.
Coming home is exactly what Becca Henderson needed. A place of her own, a successful new business, and a chance to reconnect with the sexy cowboy she had a crush on in school. Ben has always blazed his own path and never let anyone stand in his way. It excites-and scares-her. But when an unexpected threat surfaces, Becca will see just how far Ben will go to protect the woman he loves-and fight for their chance at forever.
Also includes the bonus novella Rocky Mountain Cowboy by Sara Richardson! Every reporter in the country wants an exclusive interview with chiseled Olympic heartthrob Jaden Alexander - nicknamed the "Snowboarding Cowboy." But only one of them has the easygoing charm - and breathtaking beauty - to knock Jaden off balance . . .
---
What do you think about this review?
Comments
No comments posted.

Registered users may leave comments.
Log in or register now!