"A sexy pilot, an almost-nun, and Tante Lulu -- what could possibly go wrong?"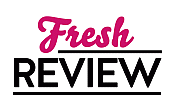 Reviewed by Helen Williams
Posted June 26, 2018

CAJUN PERSUASION is book number three in The Cajun series about a sexy pilot, an almost-nun and a pint-sized woman with multiple colored hair (depending on the occasion), driving a purple Cadillac. What could go wrong? Sandra Hill has a flair for entertaining you with her Cajun Books. This is a hilarious series about the family matriarch of the LeDeaux clan who feels it's her duty to pass out St. Jude statues and hope chests to her family members. She drives them all crazy but they love her dearly. Even though the story is filled with humor there is a very real and serious side dealing with sex trafficking of young girls -- mostly aged 16 and under.
Alaskan pilot Aaron LeDeux and his twin brother came to Louisiana after the death of their mother. Moving to Louisiana Aaron and his brother discover just how deep their Cajun roots are. Then they meet Tante Lulu who immediately gives them St. Jude statues and tells them she has hope chests for them. Aaron's brother and his family have no idea what he's doing when he disappears days and weeks at a time. Aaron has been floundering trying to find his purpose when he finds himself helping a crew of street monks and nuns rescue sex-trafficked young girls. During these rescue missions he meets a gorgeous almost-nun that steals his heart.
Fleur Gaudet has a personal and painful past tied to these missions. Because of that past she feels safest at the nunnery and thinks she will be taking her vows. She has been ordered to go out into the real world so she can decide where she belongs. Imagine Louise Rivard (Tante Lulu) being friends with the Mother Superior who sends Fleur to live with her. A very eye-opening experience for a woman who has lived at a nunnery for the past 10 years. Because of her past Fleur thought her feelings toward men were non-existent until she sees Aaron.
If this is your first time reading a Sandra Hill novel, then I encourage you to try some others, especially the other Cajun novels that introduce you to the rest of the LeDeux clan.
SUMMARY
Return to New York Times Bestseller Sandra Hill's Cajun country, where the Louisiana bayou is steamier than ever . . .
Alaskan pilot Aaron LeDeux came to Louisiana with his brother to discover his Cajun roots. But any hopes he had of returning home are extinguished when he agrees to help a crew of street monks and nuns rescue sex-trafficked girls. For the work has become his new calling. Plus, he's in love with a gorgeous almost-nun named Fleur . . .
With her harrowing past, Fleur Gaudet only feels safe at the nunnery. But when she's ordered out into the real world to decide where she truly belongs, Fleur goes to live with the notorious Tante Lulu, matriarch of the LeDeux clan. Suddenly, she's leading a regular life, thinking irregular thoughts about Aaron. With his whiskey-colored eyes and fierce bravery, Aaron is like her own personal Cajun cowboy, re-introducing her to . . . everything.
As the dangerous missions bring them closer, Fleur must decide if her heart is truly on the path she's been following, or if she'll have a new future with the man of her heart.
---
What do you think about this review?
Comments
No comments posted.

Registered users may leave comments.
Log in or register now!