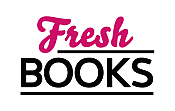 Curl up with a great March read!
"A delightful and sexy small-town tale of love lost and found!"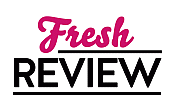 Reviewed by Miranda Owen
Posted June 13, 2018

Women's Fiction Contemporary | Romance Contemporary
THEN THERE WAS YOU is the first book in Miranda Liasson's Angel Falls small town series, a perfect book for romance fans who enjoy small-town settings and the enemies-to-lovers trope. There are also some PRIDE AND PREJUDICE parallels drawn by the author. Police chief Colton Walker the first part of THEN THERE WAS YOU trying to convince Dr. Sara Langdon of the man he is rather than the foolish young man he was. Miranda Liasson tells this love story from alternating perspectives, and both main characters come off as sympathetic and likable.
Sara and Colton had a rocky past during their high school and college years together. From Sara's perspective, Colton was a cocky, handsome jerk who made some remarks that Sara found particularly hurtful. What Sara didn't know, is that Colton was confused and deeply conflicted about his attraction to Sara -- especially when she started dating his BFF Tagg. Their history is further complicated because Colton unintentionally played a part in Tagg running off with another woman and jilting Sara. Thankfully, Sara comes to the realization that Tagg's defection was one of the best things to ever happen to her, but it makes things awkward between her and Colton for a time.
I don't normally jump at enemies-to-lovers stories, but Miranda Liasson delivers amazing characters you can care about. Colton proves he has matured over the years. I like how Colton takes ownership of his jerk-ish ways in his youth and can deliver a heartfelt apology to Sara. Even though his intention back then was not to hurt her, he has empathy and isn't defensive. This new older and wiser (but still hot as ever) Colton helps strip away any lingering animosity Sara had towards him, leaving only the attraction remaining. In addition to a dreamy hero, this is a story about a heroine who gains a better sense of who she is and what she wants in life. The chemistry between Sara and Colton is divine and makes for some incredibly steamy and sensational scenes between them.
THEN THERE WAS YOU is a delightful and sexy small-town tale of love lost and found. The supporting characters, like Sara's siblings and Colton's sister, are interesting and add depth to this story. I look forward to Miranda Liasson's next "Angel Falls" book.
SUMMARY
Welcome to Angel Falls, a town so delightful even enemies can't help falling in love!
Angel Falls is the last place Sara Langdon wants to be. Her hometown may be charming, but it's also filled with memories of her "wedding-that-never-was." Yet Sara's grandmother needs her, and joining her dad at his medical practice gives Sara time to figure out what she wants for her future. But when her first patient turns out to be Colton Walker, the man who sabotaged her wedding, Sara starts to wonder if she'll ever be able to escape her past.
As police chief, Colton Walker is devoted to his small town, and he's equally determined to avoid its newest resident. He and Sara have always gotten along like oil and water, and since the bachelor party incident, he's her Enemy #1. But after sharing an unexpected--and unexpectedly hot--kiss, Colton starts to wonder if the woman he's always fighting with is the one he should be fighting for.
Excerpt
"I didn't get you a pie. I made you a pie."

Her eyes were dancing in the low light, and he could see the golden highlights in her hair. Forget the damn pie. He wanted to taste her.

Whoa there, Colton. Friends, friends, friends, he repeated to himself. What had happened to all that animosity between them? The desire to tease her, to make her blush? To keep her at a distance, which was what all that bickering had done. Now he found he did want to make her blush. But for a completely different reason.

"Did you celebrate today?" she asked.

"Carmen made cupcakes. I'll have dinner with Cookie and Hannah this weekend."

She patted the swing beside her and he took her up on the invitation, staking out a spot on the other side of Rocket, who sniffed him discerningly, then leaned back against Sara. His uniform grazed her leg, and his gun banged awkwardly against the swing.

"Better hurry and wish before it fizzles," she said, gesturing to the candle, which really did seem to be on its way to flickering out.

Oh, he wished all right, while she did a speedy rendition of Happy Birthday. She couldn't hold a tune to save her life but he loved it just the same. Then he blew out the candle.

As it sat there smoldering, a thin wisp of smoke curling elegantly into the wooden slats of the porch ceiling. Sara jumped up. "Do you like warm pie? I'm going to nuke some pieces and put ice cream on them, is that okay? I've been waiting for this all nió"

Before he knew what he was doing he reached up for her arm, tugged her back down beside him and planted his lips on hers. Then he curled his hand around her neck and pulled her in deeper.

---
What do you think about this review?
Comments
1 comment posted.
Re: A delightful and sexy small-town tale of love lost and found!

What a lovely review. I'm so pleased for Mianda Liasson to
get such a good review of her new series! I must read this.
Thanks.
(Kathleen Bylsma 3:40pm June 15)
Registered users may leave comments.
Log in or register now!