"Did I just read the best thriller ever written?"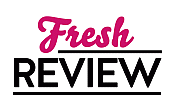 Reviewed by Monique Daoust
Posted June 12, 2018

Angela Wong, Georgina Shaw, and Kaiser Brody were best friends in high school, but their friendship suffered when sixteen-year-old Georgina -- Geo -- started to date Calvin James, twenty-one. Angela went missing, and when her remains are found fourteen years later, Geo's world comes crashing down hard.
If the blurb sounds run of the mill, JAR OF HEARTS is anything but; this novel is one of the most compelling I have ever read, and only the urgent demands of real life could have pulled me away because I would not have stopped willingly. Jennifer Hillier is a most remarkable storyteller. Her grasp of teenage friendship and love, the psychopath's mind, domestic violence, prison life, and basic human psychology is simply astounding! JAR OF HEARTS is told in the third person, from Kaiser's and mostly Geo's points of view, and in the present tense, the latter which is a trifle unusual for this type of story, and I felt it was the best possible choice as it conveys the immediacy and adds to the authenticity of the narrative. It really did feel as if I was right there, and in some instances it was pretty unnerving. The vivid descriptions and the lively pace also contribute to make JAR OF HEARTS utterly irresistible.
Ms. Hillier writes in such a way that I read without judging, and considering the subject matter, this was a feat in itself. I was riveted from the first page, and this is one of those times when I wished I were a speedreader! I also did something that is rare for me: I found myself highlighting passages, some of which were of incredibly insightful from a philosophical and psychological point of view. JAR OF HEARTS is superbly structured: it is set in 2 stages of "the present time" (I know it sounds odd, but it's brilliant!), and also going back to the year where Angela's murder occurred. Done so seamlessly that it felt natural, Ms. Hillier possesses impeccable timing: every timeline is presented precisely when needed, and it serves to add to the suspense if this is even possible in this case. JAR OF HEARTS spans nineteen years altogether, and every step of the way the characters sound their age.
JAR OF HEARTS is so exceptionally well written and carefully plotted that it never felt as if I were reading fiction. In several instances, I got honest-to-goodness chills when a tiny hint was dropped and I was filled with horror at what might have happened or would happen. JAR OF HEARTS is absolutely amazing, and will definitely have a place of honor on my keeper shelf. It was my first time reading a book by the extraordinarily talented Jennifer Hillier and it will not be my last! JAR OF HEARTS is a must-read for anyone who craves a spine-tingling, unputdownable thriller!
SUMMARY
"Jar of Hearts grabs you by the throat! The perfect blend of riveting characters, chilling details, and gasping twists in this standout thriller will keep you frantically reading until the explosive end." – Lisa Gardner, New York Times bestselling author of Right Behind You
This is story of three best friends: one who was murdered, one who went to prison, and one who's been searching for the truth all these years . . .
When she was sixteen years old, Angela Wong—one of the most popular girls in school—disappeared without a trace. Nobody ever suspected that her best friend, Georgina Shaw, now an executive and rising star at her Seattle pharmaceutical company, was involved in any way. Certainly not Kaiser Brody, who was close with both girls back in high school.
But fourteen years later, Angela Wong's remains are discovered in the woods near Geo's childhood home. And Kaiser—now a detective with Seattle PD—finally learns the truth: Angela was a victim of Calvin James. The same Calvin James who murdered at least three other women.
To the authorities, Calvin is a serial killer. But to Geo, he's something else entirely. Back in high school, Calvin was Geo's first love. Turbulent and often volatile, their relationship bordered on obsession from the moment they met right up until the night Angela was killed.
For fourteen years, Geo knew what happened to Angela and told no one. For fourteen years, she carried the secret of Angela's death until Geo was arrested and sent to prison.
While everyone thinks they finally know the truth, there are dark secrets buried deep. And what happened that fateful night is more complex and more chilling than anyone really knows. Now the obsessive past catches up with the deadly present when new bodies begin to turn up, killed in the exact same manner as Angela Wong.
How far will someone go to bury her secrets and hide her grief? How long can you get away with a lie? How long can you live with it?
---
What do you think about this review?
Comments
No comments posted.

Registered users may leave comments.
Log in or register now!