"One woman... two obsessed men... who will win this Covert Game?"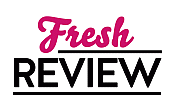 Reviewed by Kim Roller
Posted June 11, 2018

Romance Paranormal | Romance Science Fiction
Christine Feehan shows readers what happens when a covert mission goes wrong, falling in love takes only an instant, and what can happen when obsession takes both a good and bad turn. She brings to life another Ghostwalker book with passion, love and deadly force.
In COVERT GAME, we meet Gino and Zara, two people fighting their own demons, and how when they meet, they instantly fell in love. Zara is on a mission that goes wrong and Gino and his team of Ghostwalkers come to rescue her. Gino is attracted to her even before they meet. But before they can get to Zara, she's tortured by a man who wants her for himself. Meanwhile, the man who set Zara on her mission wants her to come back and report what information she was able to find out. Zara feels safe with Gino and never wants him out of her sight to keep her sense of safety. Her best friend can't figure out the connection. As they become closer, Zara and Gino reveal themselves to one another and trust each other completely.
Along with three of Gino's teammates, Zara and Gino try to figure out how to retrieve the information that Zara has to eliminate one threat to her. Several attempts are made to kidnap Zara from Gino, leading up to a final showdown between Gino and Zara's initial torturer.
COVERT GAME lives up to its name. As the newest book in Christine Feehan's Ghostwalkerseries, it takes you on an intense ride from the moment the bad guys show up and the crucial information they need is under threat. Feehan is a longtime favorite of mine, and while this was the first book I've read in this series, I look forward to reading more!
SUMMARY
Treason, torture and temptation haunt the GhostWalkers in their most dangerous adventure yet, as Christine Feehan's #1 New York Times bestselling series hits an explosive new high.
Rescuing an industrial spy from the hands of a criminal mastermind is a suicide mission for the GhostWalkers. And there's no one more up to the task than Gino Mazza. He's the perfect killing machine--a man driven by demons so dark and destructive that his blighted soul has given up trying to find solace. But his laser-sharp focus on his target has transformed into something nearing desire.
A treasonous senator dangled top secret GhostWalker data in front of a Chinese crime lord, and he bit. Zara Hightower, one of the world's leading experts on artificial intelligence, was sent in to psychically wipe the crime lord's computer network. She succeeded, but at a huge cost. Now she's the captive of a man who has descended into paranoid madness. Torture and death await her...
But GhostWalkers never leave one of their own in enemy territory. And it's up to Gino to save Zara, or kill her if it turns out she's led them into a trap. Either way, heaven or hell won't stop him...
---
What do you think about this review?
Comments
No comments posted.

Registered users may leave comments.
Log in or register now!