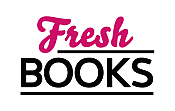 Curl up with a great March read!
"Memorable and emotional World War II family saga..."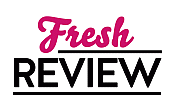 Reviewed by Patricia (Pat) Pascale
Posted June 8, 2018

As a dedicated Francophile, A WEEK IN PARIS by Rachel Hore was a delightful choice for me. Historical fiction is my favorite genre and there is no locale I enjoy more than Gay Paris! This is a well researched historical saga about a mother and her daughter during the years of 1937-1961. It is a journey of discovery filled with love, loss, secrets, sacrifices, memories, and mysteries with most of the action taking place in Paris.
Kitty Travers is sent to Paris from England to study piano at the Conservatoire, the famous Parisian music college. She lives at the St. Cecelia's Convent as a boarder while she is studying there. Kitty meets an American doctor, Eugene Knox, who works at the American Hospital. They fall in love, get married, and have a daughter, Fay. When tragedy strikes the family, Kitty is arrested and questioned by the Gestapo, ultimately being sent to prison, and then to an internment camp, one that was made look like it was abiding by international law. Even though she was in a room with its own bathroom, barbed wire and strict rules keep her and the other inhabitants imprisoned...
Years later, Fay is nineteen and has been invited to play violin with her orchestra in Paris. Her unwell mother is not pleased with these plans but instructs he daughter to take one of her old backpacks with her. Fay discovers an old dress with a torn card reading St. Cecelia's Convent. Slowly but surely, Fay begins to investigate her mother's past, her father's death, and things about her childhood. While in the City of Light, Fay has her own adventures in love, finding herself, and discovering more about her parents. The ending is filled with joy and hope.
I loved the musical theme that ran through this novel, which was a special addition to a story filled with graphic descriptions of how people coped with fear, danger and kept pushing on to a new day and finally freedom. I could not put this book down and Rachel Hore gets my best recommendation as a sterling storyteller. Bravo!
SUMMARY
The City of Light hides a dark past...
When talented young violinist Fay Knox arrives in Paris from England, the city feels familiar to her. But not because Fay has visited Paris before. Back home, she finds an old canvas bag with a mysterious luggage tag hidden in her mother's old trunk, and soon starts to realize her connection with the streets of Paris runs deeper than she ever imagined. As Fay traces the past, she is taken back to 1937 Paris - and the eve of a war that changed her mother's life forever. When she discovers a dark secret buried years ago, Fay begins to question who she really is and where she belongs.
Filled with romance, family secrets, and the allure of Paris, Rachel Hore's A Week in Paris is the compelling story of two women living in two very different worlds who share far more than a passion for music.
---
What do you think about this review?
Comments
No comments posted.

Registered users may leave comments.
Log in or register now!