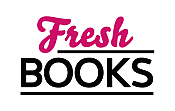 Curl up with a great March read!
"WWII from an American woman's vivid point of view..."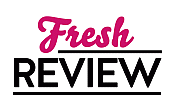 Reviewed by Svetlana Libenson
Posted June 7, 2018

From 1943 to 1945, Lila Jerome has kept a scrapbook of the war years and of what happened to her during that tumultuous time. In the present day, her scrapbook has been found by her two daughters, and vividly brings the 1940s to life through magazine clippings, pictures, newspaper articles, and trinkets, as well as a hidden star motif within the pages that keeps readers captivated with a possible hidden meaning.
THE WAR BRIDE'S SCRAPBOOK is a beautiful graphic novel, recounting World War II through the eyes of Lila Jerome, an everyday American woman, giving the book an authentic feel. It's a different side of the war than what is usually told about this time period. The pictures literally do speak a thousand words, some in color and some in black and white. The captions included with each photo give readers a snippet of what is going on in Lila's life and is a nice way to keep the story moving.
The characters are extremely well developed and feel like people in real life. They fit right into the life of the 1940s, and the meticulous attention to details and how the book is organized keeps things interesting without being overwhelming. But once the war is over, Lila's scrapbooking tapers off, and readers are left with only what Lila's daughters know, or think they know, about the rest of their mother's life. One can only hope that maybe there will be another scrapbook chronicling her life in the 1950s!
Aside from some pictures of smoking, I found THE WAR BRIDE'S SCRAPBOOK by Caroline Preston to be a wholesome book that can be viewed by anyone of any age for any variety of interest be it cars, WWII memorabilia, fashion, etc. I often used THE WAR BRIDE'S SCRAPBOOK by Caroline Preston to show some cars to my one- year-old son! For readers of historical fiction, unique graphic novels, or nostalgia for "the good old days" during the 1940s, and for those who want to experience WWII from an American woman's perspective, I highly recommend THE WAR BRIDE'S SCRAPBOOK.
SUMMARY
A World War II love story, narrated through a new bride's dazzling array of vintage postcards, newspaper clippings, photographs, and more
Lila Jerome has never been very lucky in love, and has always been more interested in studying architecture and, more recently, supporting the war bond effort on the home front. But in the fall of 1943, a chance spark with a boarder in her apartment sets Lila on a course that shakes up all of her ideas about romance.
Lila is intoxicated by Perry Weld, the charismatic army engineer who's about to ship out to the European front, and it isn't long before she discovers that the feeling is mutual. After just a few weeks together, caught up in the dramatic spirit of the times and with Perry's departure date fast approaching, the two decide to elope. In a stunning kaleidoscope of vibrant ephemera, Lila boldly attempts to redefine her life in America as she navigates the heartache and longing of a marriage separated by ocean and war.
In her second scrapbook novel after the lauded Scrapbook of Frankie Pratt, Caroline Preston has once again pulled from her own extraordinary collection of vintage memorabilia, transporting us back to the lively, tumultuous 1940s and introducing us to an unforgettable, ambitious heroine who must learn to reconcile a wartime marriage with a newfound self-confidence.
---
What do you think about this review?
Comments
No comments posted.

Registered users may leave comments.
Log in or register now!