"Murder in a small town..."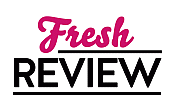 Reviewed by Sharon Salituro
Posted June 7, 2018

Nick Toussaint Jr. pretty much always kept to himself. Nick did his job, tried to take care of his mother, and just wanted to be left alone. That is until he met Emily Portis. Everything changed the day he met her. All Nick could do think about is Emily. Until one night when everything changed, and not for the better.
Nick crashes into a billboard, and the police find two bodies in the bed of his truck. Nick is arrested for the murder of the two victims. The first detective on the case, Martin, has a weird feeling about this so-called confession. Martin is on his last day of work before his retirement, and something about this case is really weighing on his mind. Martin decides that he is going to do what he can to get Nick out of this situation.
Martin talks to Nick's lawyer to work together to find out the truth behind the car crash and the murders. The more that they talk to Nick, the more they find holes in his story. Martin talks to Nick's alcoholic mother and to his girlfriend Emily, but neither can tell him anything concrete. Martin knows that he must dig farther if he is ever going to get Nick out of jail. Could Nick be the last kid left?
THE LAST KID LEFT by Rosecrans Baldwin is a really interesting book. The only problem I had is this book is hard to get into to for me. I did keep trying as I was sure I could get into it and the story was very intriguing. There were a lot of characters to keep straight, but once I got into the book, it was very enjoyable. Baldwin made me feel sorry for Nick; the poor kid really did get left behind. However, Martin does try to help Nick as best as he can. Baldwin also brings up in a truly great way how some kids have a really rough life and have to overcome many obstacles to survive.
SUMMARY
The Last Kid Left begins when a car smashes into a sculpture of a giant cowgirl. The police find two bodies in the trunk. 19-year-old Nick Toussaint Jr. is arrested for murder, and after details of the crime rip across the internet, his 16-year-old girlfriend, Emily Portis―a sheltered teen whoís been off the grid until now, her first romance coinciding with her first cellphone―is nearly consumed by a public hungry for every lurid detail, accurate or not.
Emily and Nick are not the only ones whose lives come unmoored. A retired police officer latches onto the case. Nickís alcoholic mother is thrust into an unfamiliar role. A young journalist who left her hometown behind is pulled into the fray. And Emilyís father, the town Sheriff, is finally forced to confront a monstrous secret.
The Last Kid Left is a bold, searching novel about how our relationships operate in a hyper-connected world, an expertly-portrayed account of tragedy turned mercilessly into entertainment. And itís the suspenseful unwinding of a crime thatís more complex than it initially seems. But mostly itís the story of two teenagers, dismantled by circumstances and rotten luck, who are desperate to believe that love is enough to save them.
---
What do you think about this review?
Comments
No comments posted.

Registered users may leave comments.
Log in or register now!