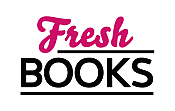 Curl up with a great March read!
"Only a master can take a terrifying act and turn it into a thrilling suspense with a romantic twists"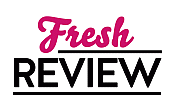 Reviewed by Patti Loveday
Posted June 7, 2018

Romance Suspense | Thriller Psychological
Best known for her romantic suspense novels, Nora Roberts takes a bold step in tackling the subject of mass shooting, a common occurrence in the United States. With her talent of creating a romance deep within suspense Roberts establishes the story showing what happens long after the shooting. Detailing what the characters deal with on a daily basis and where they are now, she adds the twist of an unknown conspirator seeking revenge on the survivors. Will they survive this new threat? SHELTER IN PLACE has three main characters, all survivors of the shooting on that dreadful day. Simone was the one who called 911 which with the help of the police stopped the shooter and saved many lives. Reed managed to rescue a young boy from being shot. Essie was the cop who shot one of the killers. The day changed the lives of not only the ones involved but also their families, friends and many more all changed by this tragedy.
SHELTER IN PLACE was a different read for me. While I am a huge fan of Nora Roberts, I was a little unsure after reading the synopsis. I did start with a little bit of uncertainty but soon was drawn in by her storytelling and loving touch. While the story is based on a mass shooting, you soon get the romantic suspense story all Nora Roberts fans love. After reading a few chapters, I could not put this one down and had to finish it as quickly as possible.
Nora Roberts took a daring chance by stepping out of her fans' comfort zone writing a topic that is so devastatingly common in today's world. Full of twists and turns sure to have your emotions on an all-time high of uncertainty, but with the romance Roberts is known for, SHELTER IN PLACE a remarkable read.
SUMMARY
The #1 New York Times bestselling author presents a stunning new novel about an incomprehensible act of violence—and the heroic acts, large and small, that follow in its wake.

It was a typical evening at a mall outside Portland, Maine. Three teenage friends waited for the movie to start. A boy flirted with the girl selling sunglasses. Mothers and children shopped together, and the manager at the video-game store tended to customers. Then the shooters arrived.

The chaos and carnage lasted only eight minutes before the killers were taken down. But for those who lived through it, the effects would last forever. In the years that followed, one would dedicate himself to a law enforcement career. Another would close herself off, trying to bury the memory of huddling in a ladies' room, helplessly clutching her cell phone—until she finally found a way to pour the emotions of that night into her art.

But one person wasn't satisfied with the shockingly high death toll at the DownEast Mall. And as the survivors slowly heal, find shelter, and rebuild, they will discover that another conspirator is lying in wait—and this time, there might be nowhere safe to hide.
---
What do you think about this review?
Comments
No comments posted.

Registered users may leave comments.
Log in or register now!