"The book vampire fans have been waiting for...."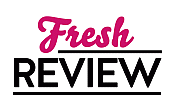 Reviewed by Debbie Wiley
Posted June 1, 2018

Vampires (known as the Gloaming) are here and their rise to power has been swift. But how did it all start? From the discovery of the NOBI virus to the struggle for power within our government and the Vatican, A PEOPLE'S HISTORY OF THE VAMPIRE UPRISING chronicles the rise of the Gloamings... and the lives destroyed in the process.
It's hard for me to resist a vampire story, even more so when told in epistolary format. A PEOPLE'S HISTORY OF THE VAMPIRE UPRISING will resonate with fans of WORLD WAR Z as we are given excerpts from the rise of the Gloamings through the eyes of those on the frontlines. In fact, I actually enjoyed A PEOPLE'S HISTORY OF THE VAMPIRE RISING more as we see the continuing story of various characters rather than getting single dispatches from them, never to see them again.
We start with Dr. Lauren Scott, a research physician for the Centers for Disease Control. I love how Raymond A. Villareal draws us into the medical mystery she faces, even as we begin to see her biases emerge over time. Hugo Zumthor's perspective gives us a solid law enforcement foundation as to how the Gloaming's rise to power is affecting crime. However, it is Father John Reilly whose story intrigues me even now. I want to know more about this Catholic priest and his quest to understand how the Gloaming fits within his faith. I could read an entire novel on his story and not have enough as his contradictions, even to himself, are fascinating.
One of the other aspects that makes A PEOPLE'S HISTORY OF THE VAMPIRE UPRISING so intriguing are the various pieces of media interspersed throughout the various ongoing stories. Whether it's an article from TMZ or transcript before the US House of Representatives or a fluff piece in People magazine, articles detailing how society and our government are coping with the Gloaming enhance the overall feel of the book as a true history story. It's easy to get lost in A PEOPLE'S HISTORY OF THE VAMPIRE UPRISING and forget that it's not actually a history connected to any other book series- although, yes, I dearly hope this is only the beginning.
A PEOPLE'S HISTORY OF THE VAMPIRE UPRISING is the book vampire fans have been waiting for. We've dealt with a market glut of vampire books, searching for the book that will remind us of why we first fell in love with vampires and now Raymond A. Villareal has a book that reminds of all the deliciously dark reasons we love our vampire novels. Film rights have already been optioned for this phenomenal book and I'm excited by the possibilities. If you read just one vampire novel this year, make it A PEOPLE'S HISTORY OF THE VAMPIRE UPRISING.
SUMMARY
In this ambitious and wildly original debut--part social-political satire, part international mystery--a new virus turns people into something a bit more than human, upending society as we know it.
This panoramic fictional oral history begins with one small mystery: the body of a young woman found in an Arizona border town, presumed to be an illegal immigrant, disappears from the town morgue. To the young CDC investigator called in to consult with the local police, it's an impossibility that threatens her understanding of medicine.
Then, more bodies, dead from an inexplicable disease that solidified their blood, are brought to the morgue, only to also vanish. Soon, the U.S. government--and eventually biomedical researchers, disgruntled lawmakers, and even an insurgent faction of the Catholic Church--must come to terms with what they're too late to stop: an epidemic of vampirism that will sweep first the United States, and then the world.
With heightened strength and beauty and a stead diet of fresh blood, these changed people, or "Gloamings," rapidly rise to prominence in all aspects of modern society. Soon people are beginning to be "re-created," willingly accepting the risk of death if their bodies can't handle the transformation. As new communities of Gloamings arise, society is divided, and popular Gloaming sites come under threat from a secret terrorist organization. But when a charismatic and wealthy businessman, recently turned, runs for political office--well, all hell breaks loose.
Told from the perspective of key players, including a cynical FBI agent, an audacious campaign manager, and a war veteran turned nurse turned secret operative, A People's History of the Vampire Uprising is an exhilarating, genre-bending debut that is as addictive as the power it describes.
---
What do you think about this review?
Comments
No comments posted.

Registered users may leave comments.
Log in or register now!