"Grumpy and restrained hockey captain meets his match in a mouthy fireball"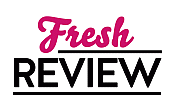 Reviewed by Make Kay
Posted May 28, 2018

Romance Erotica Sensual | Romance Sports
HOOKED ON YOU is the fourth and triumphant finale in Meader's Chicago Rebels series. This is a contemporary romance series about three half-sisters who inherit their father's professional hockey team when the dad dies, with the stipulation the sisters have to run the NHL team together for one season before they can sell. The incredibly disparate sisters don't even all know each other before the will is read.
There are two underlying threads in each book. The first is about family. The dead dad was a complete jerk and has managed to tromp all over each daughter's feeling in a different malignant manner. Each heroine has to overcome her own issues with dear 'ole dad. What is beautiful is how the three women grow from grudging interactions to true sisters of the heart. The men, too, have their hockey "family" -- teammates who support them -- and kick them in the behind if necessary. I love the care that the characters, both male and female, show for each other.
The second lovely thread running through each book is, of course, the romance. In HOOKED ON YOU, I finally get to revel in the chemistry between Violet and Bren that has been tantalizing me in all the prior stories. Violet was essentially abandoned by her father, and has grown up with a very independent nature which I thoroughly enjoy. Violet had breast cancer two years ago, and I adore her passion to now live her life fully and at maximum volume. Bren is a recovering alcoholic who is trying to rebuild his relationships with his two young daughters and his teammates. Bren is trying to stay buttoned down tightly and keep himself in control at every level. And hoo boy, does Violet tempt Bren to drop the restraint and let himself fly!
I really enjoy sports romances when they're well done, and this Chicago Rebels series has been great. The sexual chemistry between Bren and Violet is electric. Watching Bren and Violet help each other become better and more fulfilled human beings is even more desirable. The support of sisters and teammates is the cherry on top of the sundae that is Meader's HOOKED ON YOU.
SUMMARY
Violet Vasquez never met her biological father, so learning he left his beloved hockey franchise—the Chicago Rebels—to her is, well, unexpected. Flat broke and close to homeless, Violet is determined to make the most of this sudden opportunity. Except dear old dad set conditions that require she takes part in actually running the team with the half-sisters she barely knows. Working with these two strangers and overseeing a band of hockey-playing lugs is not on her agenda…until she lays eyes on the Rebels captain and knows she has to have him.
Bren St. James has been labeled a lot of things: the Puck Prince, Lord of the Ice, Hell's Highlander...but it's the latest tag that's making headlines: washed-up alcoholic has-been. This season, getting his life back on track and winning the Cup are his only goals. With no time for relationships—except the fractured ones he needs to rebuild with his beautiful daughters—he's finding it increasingly hard to ignore sexy, all-up-in-his-beard Violet Vasquez. And when he finds himself in need of a nanny just as the playoffs are starting, he's faced with a temptation he could so easily get hooked on.
For two lost souls, there's more on the line than just making the best of a bad situation… there might also be a shot at the biggest prize of all: love.
---
What do you think about this review?
Comments
1 comment posted.
Re: Grumpy and restrained hockey captain meets his match in a mouthy fireball

Thanks for the great review. I love this series.
(Kathleen Bylsma 12:56pm May 29)
Registered users may leave comments.
Log in or register now!