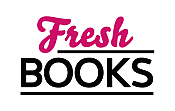 Curl up with a great March read!
"A little cozy and a whole lot of mystery!"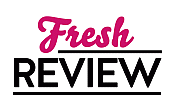 Reviewed by Monique Daoust
Posted May 22, 2018

When Charli Rae Warren decided to bring her dad breakfast, she didn't expect to see Ava James coming out of his house; were they having an affair? Maybe things had changed more that Charli had thought in the twelve years she had been away from Hazel Rock, Texas. However Charli's dad, Bobby Rae Warren, and Judge Sperry weren't getting along any better than before, but Charli was crestfallen when she heard that Sperry's wife Isla, whom Charli adored, thought the judge was also having an affair with Ava! Ava, who had a live-in boyfriend? When Ava is murdered, Charli needs to prove her dad's innocence, but it won't be easy as the sheriff is Charli's boyfriend!
Judging by the cover and the blurb, I expected LETHAL LITERATURE to be an entertaining little piece of fluff with some romance, talk about the literacy book drive, and a little easy-to-solve murder thrown in, but wow! LETHAL LITERATURE turned out to be a hugely pleasant surprise! The plot is very intricate and while Charli is investigating discreetly -- yes, she does! She doesn't bulldoze her way around! -- so many little and big secrets rise to the surface. LETHAL LITERATURE is a murder investigation, but also about a small town's whose skeletons are rapidly coming out of its closets. While LETHAL LITERATURE is book four in the Book Barn Mystery series, I felt comfortable as if I had known the characters since the beginning.
Kym Roberts is a very eloquent writer, especially with regards to Oak Grove Manor -- the home where Isla, who has Alzheimer's, resides. I like the author's realistic grasp of the small town atmosphere. Everybody knows everybody, but I didn't get the feeling that they were living in each other's pockets, as it often is the case, and the characters are colorful individuals without being over the top. The cozy part involves some mischief perpetrated by Charli with the help of her best friend the beautiful Scarlet -- whom I loved. Mateo, Charli's boyfriend and sheriff, is a darling and competent to boot! That's another thing I enjoyed about LETHAL LITERATURE, the police are actively investigating the murder! How novel! I was in a dreadful reading slump, I was at the point where I was wondering if I was systematically hating everything I was reading, but LETHAL LITERATURE proved me wrong. I am now cured of my reading slump! Thank you, Kym Roberts for a fabulous, smart, and clever story (and series, it would appear!)!
SUMMARY
Running an independent bookstore in small-town Hazel Rock, Texas, doesn't sound like a high-risk pursuit. But when a fundraiser reveals a story with a truly killer ending, Charli Rae Warren will need to scramble to sort out the deadly plot…
Sponsoring the literacy drive to benefit the foster care system should be a feel-good endeavor, but one of Charli's helpers is definitely on another page. Charli's dad is distracted and keeping something secret, which Charli suspects is a harmless flirtation with an attractive county clerk who offered to lend them a hand. It's nothing to worry about—until the same clerk winds up dead…
When nosy locals begin pointing fingers, Charli finds herself entangled in a race to uncover the killer's identity—and to get to the bottom of a shattering family secret that could rewrite her history in alarming ways. Suddenly Charli is facing her worst fears and her childhood nemesis in order to unmask a murderer—before he silences her for good…
---
What do you think about this review?
Comments
2 comments posted.
Re: A little cozy and a whole lot of mystery!

This description was not enough for me to buy that book. Maybe there is a few chapters published on a some sort of an essay typing website?If someone let me know, i'll be very grateful.
(Hanna Swanson 10:34am November 20)
Pleeeeasee guys
(Hanna Swanson 10:37am November 20)
Registered users may leave comments.
Log in or register now!