"Fourth book in the series continues to delight!"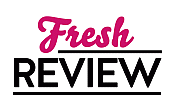 Reviewed by Debbie Wiley
Posted May 22, 2018

Charli Rae Warren doesn't know what to make of it when she arrives at her father's home early one morning to find Ava James leaving. Ava is collaborating with the Book Barn for a literacy drive for the foster care program, but now Charli suspects her father may be more involved with Ava, particularly after his secretive behavior. However, things take a disturbing turn when Ava is found stabbed to death and Charli's dad and Jacob Sperry (aka the Judge and a former sheriff who repeatedly hassled Charli while she was growing up) are standing over Ava's body. Can Charli uncover who killed Ava before someone kills her as well?
Wow! I love that Kym Roberts doesn't shirk away from real-world topics such as domestic violence, as she sheds light on the impact it has on both women and children. It's not all heartache, however, as LETHAL LITERATURE delivers some truly heartwarming and inspiring moments resulting from those intense and sometimes quite scary experiences. Kym Roberts has crafted a cozy mystery series that delves into darker issues while maintaining the warm and friendly atmosphere we expect in a cozy mystery.
The characters in LETHAL LITERATURE are just sheer fun! Charli is a hoot, particularly when she and her best friend, Scarlet, get together. Shenanigans can and do commence when they are up to something. The bathroom scene in LETHAL LITERATURE still cracks me up just thinking about it! However, the secondary characters are just as much fun as Kym Roberts does a spectacular job at creating a real sense of community with Hazel Rock. I could easily envision the three old men sitting together at the nursing home and laughing with them at their antics even as my heart aches for Isla Sperry's struggles with Alzheimer's Disease.
LETHAL LITERATURE is the fourth book in Book Barn Mystery series but readers new to the series can easily jump in and enjoy the story line. Kym Roberts provides readers with sufficient information on the back history of the character relationships. In fact, Kym Roberts digs deeper into Charli and her father's histories and their own relationship, helping readers appreciate their newfound closeness even more.
I have fallen in love with the Book Barn Mystery series! The fourth book in the series continues to be a delight. From the warm inviting but oh-so-gossipy setting of Hazel Rock, to the tight knit friendships, to Charli's pet (and Book Barn mascot) Princess, the pink armadillo, every aspect of LETHAL LITERATURE is both enjoyable and well-written. If you enjoy cozy mysteries, give LETHAL LITERATURE and the Book Barn Mystery series a try.
SUMMARY
Running an independent bookstore in small-town Hazel Rock, Texas, doesn't sound like a high-risk pursuit. But when a fundraiser reveals a story with a truly killer ending, Charli Rae Warren will need to scramble to sort out the deadly plot…
Sponsoring the literacy drive to benefit the foster care system should be a feel-good endeavor, but one of Charli's helpers is definitely on another page. Charli's dad is distracted and keeping something secret, which Charli suspects is a harmless flirtation with an attractive county clerk who offered to lend them a hand. It's nothing to worry about—until the same clerk winds up dead…
When nosy locals begin pointing fingers, Charli finds herself entangled in a race to uncover the killer's identity—and to get to the bottom of a shattering family secret that could rewrite her history in alarming ways. Suddenly Charli is facing her worst fears and her childhood nemesis in order to unmask a murderer—before he silences her for good…
---
What do you think about this review?
Comments
1 comment posted.
Re: Fourth book in the series continues to delight!

What a good review. Thanks. The Book Barn series is a treat.
(Kathleen Bylsma 3:59pm June 11)
Registered users may leave comments.
Log in or register now!