"Life brings surprise and love along the way."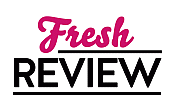 Reviewed by Annetta Sweetko
Posted May 14, 2018

Mikhail Matheson had arrived in Salvation to check on his sister. She was happily mated and living the good life with the Salvation Pack. So why is he staying? It could be the fact that his wolf howls every time she sees Elise LaForge. The widowed mother of Jacque, the alpha of Salvation pack and his brother, Louis. He just isn't sure how they would feel about him claiming her or even after the abusive relationship she had endured would she want him.
Elise LaForge is now free for the first time in her life, but she feels something is missing and the way her wolf likes to preen whenever Mikhail is around she wonders if he might be the missing piece. Can she get over the fears of her past to find a future?
A WOLF OF HER OWN is a tale of reward ... for both gentle, but fierce, Mikhail and sweet and stronger than she thinks, Elise. After seeing hints of their "watching" each other I was very much hoping they would get their own book, not just continued mentions in others storylines.
Elise had been abused by her first mate, a horrible man who thought only of his wants and needs and woe-be anyone who stood against him ... including his own sons. The boys, along with Gator and Cole had left that pack to form their own more accepting one before the old man ended up killing them. The Alpha would not/could not let go and the boys' only choice was to kill him to protect themselves and their newly found mates. Thus freeing them and the others who had stood by and watched the former alphas abusive behavior. (To be fair, from past books you saw hints of good in this pack despite the evil alpha.) If anyone deserved happiness though it is this couple. She who endured so much anger and hatred, but still managed to raise her sons with love; helpin helping them become the men they are. He, for practically raising his sister by himself, sacrificing for her happiness when he didn't have to do it. Yes they earned some happiness.
You have to read A WOLF OF HER OWN just so you can enjoy the brothers' reaction to the truth of their mothers mating with Mikhail. I laughed out loud! Another aspect of it is in human years both Elise and Mikhail would be in their 60s (which proves you can still fall in love even if you are ancient), but in wolf age still in their 30s so another surprise just might show up to give another good laugh at the brothers' expense.
If you love books about family, friends, a love that grows and strengths the people involved, while still being sweet and steamy then get A WOLF OF HER OWN by N.J. Walters. You won't want to put it down and it will definitely be a keeper.
SUMMARY
Mikhail Matheson may be an outsider in Salvation, but he stays with the pack to be close to his sister. It has nothing to with the fact that Elise—the most fascinating woman he's ever laid eyes on—is part of the pack. Mikhail has wanted Elise for years, but being with her could cost him his life. Soon he'll have to decide if he's going to leave the pack or risk it all to pursue a place at her side.
After escaping her abusive mate, Elise LaForge has made a home in Salvation with her sons. She never expected to have her emotions stirred up by the always serious and seriously handsome Mikhail. But can she finally put her past behind her and dare to move on?
When danger creeps into the pack, both she and Mikhail have to be willing to sacrifice everything to have a chance at love.
---
What do you think about this review?
Comments
No comments posted.

Registered users may leave comments.
Log in or register now!