"Justice will win!"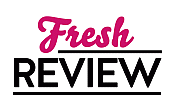 Reviewed by Annetta Sweetko
Posted May 14, 2018

Having been rescued from a horrible childhood before being adopted into a unique and loving family, I AM JUSTICE Parish will do whatever it takes to help others escape her horrors. Her target, the same ones that caused the death of her beloved sister. She just needs a perfect cover story and in walks the most perfect cover she has ever met.
Sandesh Ross had enough war and violence to last a lifetime. So he leaves the Special Forces and puts his strength into his humanitarian group. It isn't a cheap way of life, and when an offer falls into his lap he should have known it was too good to be true. His new PR person has a few secrets and he wants more than anything to unearth every little secret and desire he can get out of Ms. Justice Parish.
I AM JUSTICE is a complex, complicated story that plunges the reader into a world of evil with overtones of love and romance that will help see you through. Justice's "family" are all women and a brother who have been trained as vigilantes, to protect and save other women who have been used and abused. Sandesh is a smart, loving man, who has had had enough violence and wants to do good. The last thing he expects is to find Justice, be plunged into her world and have her become a part of him.
This is an amazing read, but I do warn readers that though the action, dialogue, characters are intriguing this is a long read -- seventy-seven chapters. You travel with Justice and Sandesh and get to know more about the real world around us. I have to admit that the main evil characters are so well developed that you couldn't help but root for Justice and Sandesh to bring them down.
In a part of the story, we get to watch as Sandesh help his love through a betrayal that she never expected and one the reader will not see coming. The portrayal of all kinds of family structure is enlightening as we see Justice's adopted family in action, her hatred that does soften for her father, and Sandesh and his closeness to his mother who is affected by Alzheimer's, and in seeing all this you get a deeper understanding of this couple and the world they are are trying to make better.
If you want to see evil get beat, a love only grow stronger, and the past get put in its place then get your hands on I AM JUSTICE and enjoy the ride.
SUMMARY
This bad-ass band of sisters plays for keeps.
She's ready to start a war
Justice Parish takes down bad guys. Rescued from the streets by the world renowned Parish family, she joined their covert sisterhood of vigilante assassins. Her next target: a sex-trafficking ring in the war-torn Middle East. She just needs to get close enough to take them down...
He just wants peace
Sandesh Ross left Special Forces to found a humanitarian group to aid war-torn countries. But saving the world isn't cheap. Enter Parish Industriesand limitless funding, with one catch―their hot, prickly 'PR specialist', Justice Parish.
Their chemistry is instant and off-the-charts. But when Justice is injured and her cover blown, Sandesh has to figure out if he can reconcile their missions. With danger dogging their every move, their white-hot passion can change the world―if it doesn't destroy them first.
---
What do you think about this review?
Comments
No comments posted.

Registered users may leave comments.
Log in or register now!