"PUPCAKES WILL STEAL YOUR HEART LIKE IT STOLE MINE!"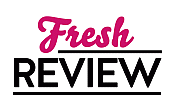 Reviewed by Patricia (Pat) Pascale
Posted May 14, 2018

PUPCAKES is the sweetest story I have read this year and I was hooked from the first to the last page. Annie England Noblin is obviously a dog lover, as am I, and her story is sweet, funny, and touches the heart.
Brydie Benson thought she had it all. Married to Allan, they owned Bake Me a Cake, their own bakery where Brydie loved to bake and Allan loved making money. They began to think about having a family. Arriving at the bakery unexpectedly, Brydie interrupts Allan having sex with an employee. After a messy divorce, Brydie travels to Memphis where she moves in with her BFF Elliott and her family. Elliott and Leo have a daughter, Mia and are expecting their second child in a few months. It's past time for Brydie to find a place for herself, a job, and a new life.
Elliott is a realtor and finds a lovely home in Germantown which would be rent-free if the owner accepts Brydie. The owner, Pauline Neumann, is living in a nursing facility. and needs a caretaker for her residence. There is one tiny hitch. That tiny hitch is her pet, Teddy Roosevelt, her beloved pug, who needs care, too. After viewing the house, Brydie is impressed and accepts the offer. Smiling she said, "It's a piece of cake. How hard will it be to care for that little dog. He isn't even young anymore."
Teddy and Brydie do not have "a love at first sight" relationship. Teddy will not obey any instructions and will not eat. He raids the garbage can and Brydie takes him to the dog park in desperation. She is surprised to see so many people there. The dogs are all playing together while the owners are socializing with each other. A huge Irish Wolfhound named Sasha appears and Teddy immediately becomes her pal. Her owner is a tall, handsome, sexy looking man with curly black hair and black eyes that were smiling as he said, "Hi, I'm Nathan." They are talking and laughing together when Teddy appears gagging and staring at Nathan's shoes. He continues gagging and begins to throw up all over himself and on the hunk's shoes. Embarrassed and not knowing what to say, Brydie flees. So much for dreamy Nathan.
When Brydie gets a job a ShopCo, a huge retail outfit with its own bakery attached, she has to work the night shift. She is happy to be baking again and when she gets home she begins to bake dog treats to entice Teddy. He loves them and she begins to share them with Sasha and all her new friends who have pets. She begins to dream about having her own bakery where she could bake for humans and pets.
PUPCAKES is a story of new beginnings, coming to terms with what is important and what makes you happy. On this journey of heart healing, new friends are found, and Brydie falls in love with two guys... Nathan and Teddy Roosevelt.
PUPCAKES was pure joy and Teddy stole my heart. I loved it!
Learn more about Pupcakes
SUMMARY
All she wants is a settled-down life.
What she gets is a dog—and a whole new normal . . .
There he stood in the doorway: overweight, depressed and nearly homeless—a pug named Teddy Roosevelt. Teddy was Brydie Benson's latest problem, arriving on top of her messy divorce and sudden move. Brydie needed a place to start over, so this rent-free home seemed a great idea. She just never counted on Teddy, or his owner, the Germantown Retirement Village's toughest customer, Pauline Neumann.
And because rent-free doesn't mean bills-free, Brydie gets a night-shift job at a big-box grocery. Whoever guessed there were so many people who wanted baked goods after midnight?
Then, she gets an idea—why not combine her baking skills with her new-found dog knowledge? And so her store Pupcakes is born. Along with a new start comes a possible new love, in the form of Nathan Reid, a local doctor with a sassy Irish Wolfhound named Sasha. And as fall turns to winter, and then to Christmas, Brydie begins to realize that life is a little bit like learning a new recipe for puff pastry—it takes a few tries to get it just right!
---
What do you think about this review?
Comments
No comments posted.

Registered users may leave comments.
Log in or register now!