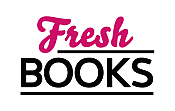 New Year, New Books!
"An emotional ride!"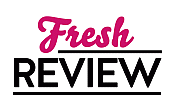 Reviewed by Sharon Salituro
Posted May 13, 2018

Polly is a strange child. At eleven years old she stills carries her teddy bear with her and is painfully shy. Polly has not seen her father Nate for several years. One day Nate shows up at her school and tells her that she has to come with him. Polly has no idea why, but she does go with him.
Nate is just getting out of prison. While in prison, Nate made enemies with the Aryan Steel gang, identified by their distinct arm tattoos. Nate discovers that this gang has a hit out on him, his ex-wife, and Polly. Nate heads to his ex's home only to discover that his ex-wife and her new husband are murdered. And Nate knows this means Polly is next. In order to keep Polly safe, Nate needs to track down and take out each member of the Aryan Steel gang.
At first, Polly is a little afraid of her dad, but after spending time with him even with the threat of danger, she learns she can trust him to protect her and to teach her how to protect herself if he isn't around. Nate knows where some of the gang hangs out and he heads that way, taking Polly with on a truly crazy ride.
Jordan Harper shows the meaning of love for a parent. Harper makes Nate look like a really bad man, but he is really showing how much a parent will do to save their child. Could this story really happen? I suppose there are men who have been in prison, made enemies and somehow have to do what they can to save a family member. SHE RIDES SHOTGUN takes you on an emotional ride. First, you really dislike Nate, but as the story moves on, you really come to love him. Polly, on the other hand, starts out as a shy girl and becomes someone who can take care of herself. So is Nate saving Polly or Polly saving Nate? This is a question that you have to read this book to really understand. So buy this book, it starts out a little slow but does pick up. Don't give up on it.
SUMMARY
A propulsive, gritty novel about a girl marked for death who must fight and steal to stay alive, learning from the most frightening man she knows—her father

Eleven-year-old Polly McClusky is shy, too old for the teddy bear she carries with her everywhere, when she is unexpectedly reunited with her father, Nate, fresh out of jail and driving a stolen car. He takes her from the front of her school into a world of robbery, violence, and the constant threat of death. And he does it to save her life.

Nate made dangerous enemies in prison—a gang called Aryan Steel has put out a bounty on his head, counting on its members on the outside to finish him off. They've already murdered his ex-wife, Polly's mother. And Polly is their next target.

Nate and Polly's lives soon become a series of narrow misses, of evading the bad guys and the police, of sleepless nights in motels. Out on the lam, Polly is forced to grow up early: with barely any time to mourn her mother, she must learn how to take a punch and pull off a drug-house heist. She finds herself transforming from a shy little girl into a true fighter. Nate, in turn, learns what it's like to love fiercely and unconditionally—a love he's never quite felt before. But can their powerful bond transcend the dangerous existence he's carved out for them? Will they ever be able to live an honest life, free of fear?

She Rides Shotgun is a gripping and emotionally wrenching novel that upends even our most long-held expectations about heroes, villains, and victims. Nate takes Polly to save her life, but in the end it may very well be Polly who saves him.
---
What do you think about this review?
Comments
No comments posted.

Registered users may leave comments.
Log in or register now!