"Music Rules the Heart"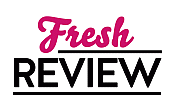 Reviewed by Jennifer Rummel
Posted May 13, 2018

Holland's floundering. Her writing career has never taken off. She's working for family at a Broadway theater, but her life has no direction. When her uncle needs a musician for his play, Holland knows the perfect candidate. She's been impressed with his playing outside the subway station for months.
Holland talked to the musician, Calvin, one night after a few too many drinks. They shared a moment before he disappeared. Knowing that he could be the answer for her uncle, she drags him to hear Calvin play. Her uncle hears it too; together they offer him an audition with the orchestra and then the position. Unfortunately, he's in the country illegal and must decline. Jokingly, Holland's boss comes up with a solution; she could marry him. At first, Holland thinks it's a crazy idea, but the more she thinks about it, the more the idea begins to take hold. So she approaches him. To her surprise, he agrees. They come up with a set of rules before they marry. Could this be the shake up Holland's life needs?
Christina Lauren updates the marriage of convenience trope in the best modern use since Sandra Bullock's "The Proposal." This new adult title was hard to put down.
I loved the behind-the-scenes look at the theater and how much work goes into making a Broadway play successful. Holland is an easy character to like. She's floundering with her life choices, but she has big dreams. She has a large heart and likes helping people, I wanted her to succeed in the worst way.
It's not hard to fall for Calvin -- a musician in love with his art. He's strong, talented, and Irish.
Their evolving romance kept me quickly turning the pages. I needed to make sure they ended up together by the end of ROOMIES.
Learn more about Roomies
SUMMARY
From subway to Broadway to happily ever after. Modern love in all its thrill, hilarity, and uncertainty has never been so compulsively readable as in New York Times and #1 international bestselling author Christina Lauren's (Beautiful Bastard, Dating You / Hating You) new romance.
Marriages of convenience are so...inconvenient.
For months Holland Bakker has invented excuses to descend into the subway station near her apartment, drawn to the captivating music performed by her street musician crush. Lacking the nerve to actually talk to the gorgeous stranger, fate steps in one night in the form of a drunken attacker. Calvin Mcloughlin rescues her, but quickly disappears when the police start asking questions.
Using the only resource she has to pay the brilliant musician back, Holland gets Calvin an audition with her uncle, Broadway's hottest musical director. When the tryout goes better than even Holland could have imagined, Calvin is set for a great entry into Broadway—until his reason for disappearing earlier becomes clear: he's in the country illegally, his student visa having expired years ago.
Seeing that her uncle needs Calvin as much as Calvin needs him, a wild idea takes hold of her. Impulsively, she marries the Irishman, her infatuation a secret only to him. As their relationship evolves and Calvin becomes the darling of Broadway—in the middle of the theatrics and the acting-not-acting—will Holland and Calvin to realize that they both stopped pretending a long time ago?
---
What do you think about this review?
Comments
No comments posted.

Registered users may leave comments.
Log in or register now!