"Past and present collide in beautiful Granada"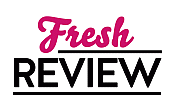 Reviewed by Debbie Wiley
Posted May 13, 2018

Kate Fordham is living a lie. She's taken on an assumed name in the city of Granada where she lives in fear of her past finding her. A tiny scrap of paper catches her eye while she's visiting the Alhambra palaces and she takes it, intrigued by what appears to be a coded message. The story flashes back to the late 1400s where a young man named Blessings serves as a servant and companion to the sultan's son, Prince Abu Abdullah Mohammed (also referred to as Momo and Boabdil). War is coming to their quiet home as King Ferdinand and Queen Isabella want to wipe out the Muslim faith. How will Kate and Blessings' stories intertwine? What hidden message is found on Kate's treasured scrap of paper?
COURT OF LIONS alternates between past and present as Jane Johnson takes us into the heart of a tumultuous time in Granada. I love how we see the unfolding of history through the eyes of Blessings, even as we know his love for Momo will remain unrequited. His story is all the more heart breaking as we watch Momo grow from a childhood companion to the leader of his people. I have read stories told from the perspective of Queen Isabella and King Ferdinand before, but I've never read one told from one of their conquests and it gives me a whole different perspective on history.
Kate's story is also fascinating as we wonder what she is running from. When we find out, we are horrified for her. I love seeing the beauty of Granada and the Alhambra palaces through her eyes. Jane Johnson's exquisite use of language brings this city to life and makes me want to walk along the same paths as Kate and explore the history hidden within this ancient city. This beauty is juxtaposed with the horrors of Kate's past as it comes back to haunt her.
COURT OF LIONS is the first book I've read by Jane Johnson but it definitely won't be the last! I love the intertwining of the two time periods, particularly as we start to see how they intersect. Jane Johnson excels at showing us the beauty of Granada, even as we get glimpses into the past wars and deaths that are a part of this ancient city's long history. COURT OF LIONS is a surprisingly compelling story and fans of both women's fiction and historical fiction will relish Jane Johnson's storytelling.
SUMMARY
Kate Fordham, escaping terrible personal trauma, has fled to the beautiful sunlit city of Granada, the ancient capital of the Moors in Spain. There she is scraping by with an unfulfilling job in a busy bar. One day, in the glorious gardens of the Alhambra—once home to Sultan Abu Abdullah Mohammed—Kate finds a scrap of paper hidden in one of the ancient walls. Upon it, in strange symbols, has been inscribed a message from another era. The message has lain undiscovered since before the Fall of Granada in 1492, when the city was surrendered to Queen Isabella and King Ferdinand.
Born of love, in a time of danger and desperation, the fragment will be the catalyst that changes Kate's life forever. An epic saga of romance and redemption, Court of Lions brings one of the great turning-points in human history to life, telling the dual stories of a modern woman and the last Moorish sultan of Granada, as they both move towards their cataclysmic destinies.
---
What do you think about this review?
Comments
No comments posted.

Registered users may leave comments.
Log in or register now!